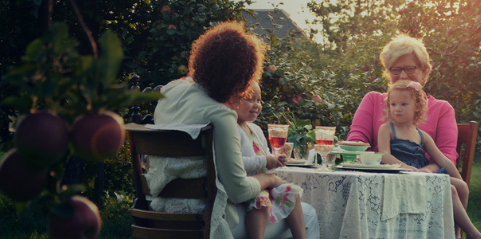 Wow Mom this Mother's Day and add these pâté recipes to your holiday menu.
The Brunch Burger
Build the ultimate menu for your #1 lady by creating the ultimate brunch burger. 
We suggest opting for a Mushroom & Artichoke Pâté stuffed bistro burger. Simply make your favorite burger recipe as you normally would, but add a bit of pâté into the center of each burger before cooking. We recommend dicing the artichoke and mixing it into the smooth portion of the pâté, so you have an even spread to work with. Pro tip: Top it off with a fried egg for a Mom-pleasing main course. 
The Egg Brunch
Start the day off on a good (okay, delicious) note with a lovely egg brunch. 
Try spreading Sage & Pork Mousse on a baguette, followed by over medium eggs and mixed greens, for a hearty brunch meal. For something lighter, Tomato Basil Vegan Pâté on a whole wheat tortilla will do just the trick. Simply add in scrambled eggs and fresh baby spinach; then wrap up and enjoy.
If Mom is more of an omelette type of gal, cube any of our coarse, country style pâtés and mix it in with onions, peppers, mushrooms, or any other omelette fixings. We're getting hungry just thinking about it.
The Crepe Brunch
Crepes are a classic when it comes to putting together a sophisticated brunch. 
Turn the much-loved mainstay into a savory masterpiece by pairing it with one of our rustic country-style pâtés. Embrace gourmet French herbs and spices with our Herb de Provence Pâté, or enjoy the richness and tantalizing texture of our beloved Duck Rillette. Either way, Mom will surely be pleased.
The Sides
You can't have brunch without some sides!
Try smothering some hash browns with diced bites of our Eggplant & Goat Cheese Pâté, and topping them with some sauteed peppers and onions for bite-sized flavor bombs. You can also do the same with crispy fries, onion rings, and potato wedges. 
Want something a little bit healthier? Try a brussel sprout salad with a maple-Dijon dressing. Combine shaved brussel sprouts, toasted walnuts, and raisins in a mixing bowl. Then, whisk together Dijon mustard, maple syrup, apple cider vinegar and extra virgin olive oil until combined. Toss the salad with the dressing and season with salt and pepper. Voila! 
The Brunch Drinks
With the food taken care of, we can now focus on what really matters in preparing the perfect brunch: alcohol. You didn't think we'd write a whole article on brunch and not bring up drinks, did you? 
Universally beloved, sangria is incredibly easy to make in large batches. It only takes a few minutes to prep, it's easy to customize with your favorite wine and fruit, and it's great for entertaining a crowd (in this case, Mom)!
A brunch time staple, a mimosa is equal parts champagne and orange juice— easy enough for even the most inexperienced mixologist. As simple as they are fun, it's the perfect drink to serve Mom on her big day.
Since it's totally acceptable to sip one or two before noon, Bloody Marys are also a favorite when it comes to brunch. While the ingredients vary depending on who's preparing the cocktail, they generally include tomato juice, prepared horseradish, celery salt, black pepper, and vodka. We know what you're thinking: This might be a little too strong for Mom. To which we say: Just think of the powerhouse of vitamins she'll get in each vitamin-fortified sip…
Happy Mother's Day!