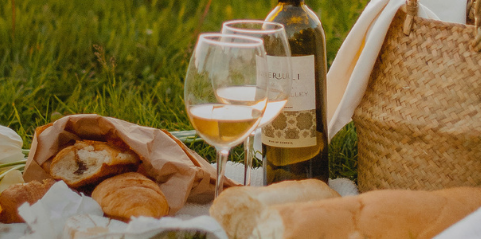 Sandwiches have undergone a sharp makeover throughout the past decade. Once dubbed as dreary lunchbox staples, they're now seen as indestructible menu heroes— from gourmet chicken wafflewiches to luxurious grilled cheeses, there's no denying we're in the absolute golden age of sandwiches.
That said, there's one hearty sandwich in particular we think might just be the best thing since sliced bread: the Comté et pâté baguette sandwich.
An indulgent beauty, the Comté et pâté baguette sandwich incorporates all of our favorite ingredients: pâté, cheese, and crunchy accessories. It's a decadently fresh yet filling dish that's perfect for lunch, dinner, or anything in between.
The picnic-ready sandwich is made up of simple components and is even simpler to put together. Essentially, the only ingredients needed are:
2 oz Comté
1.5 oz Alexian Truffle Mousse
1 demi French baguette
8 thin slices of radish
4 cornichons, cut in half lengthwise
Whole grain mustard
Once you've gathered all of the above, spread the Truffle Mousse over the bottom slice of the baguette. Layer the cornichons and radish over it, and then add the Comté on top. Spread the whole grain mustard on the top slice of the baguette. 
Before closing the sandwich, make sure everything is evenly spaced— that is unless you like sandwiches that send juices running down your elbows. 
Once the sandwich is ready to go, pour yourself a nice glass of wine or bubbly (we suggest: Pinot Noir or Prosecco) and enjoy!