An Introduction to Urban Farming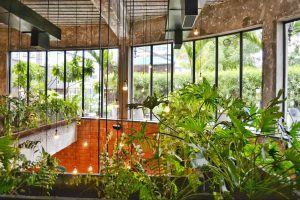 As communities strengthen and younger generations come of age, it's becoming clear that sustainable, eco-conscious practices are the way of the future. Even in the grocery aisle, modern Americans are increasingly interested in learning more about where their food comes from, often preferring wholesome, natural, and local ingredients. For some, shopping organic is enough. But a bolder set of ambitious, resourceful people takes it even further. Enter: urban farming.

In the United States alone, over 29,000 people consider themselves urban farmers. Some farm just to provide for their families, while others expand into businesses serving their communities or even operating at a national level. Recent research indicates that global urban farming will constitute a $281 billion-dollar market by the year 2030. It's clear that this is no passing fad, but a movement indicative of greater lifestyle changes around the world.

So, what exactly is urban farming? It's exactly what the name suggests: the practice of cultivating food in urban areas. It's a pretty general term, applicable to windowsill herb gardens and ambitious livestock ventures. Whether you dream of raising chickens in suburbia or you're just trying to keep your basil plant alive, everyone has to start somewhere. Whatever your plans, here are a few tips on having your very own urban garden. 

Start Small
Before you run to the hardware store for fencing supplies and pawpaw seeds, take stock in your current abilities and interests. What do you like to eat? What do you want to grow? Do you have a backyard, or a bright and sunny New York City rooftop? There are entry-level options for everyone, and there's no shame in working with terra cotta pots before investing in a garden rake.

Get Curious
As with any new hobby or interest, there's always something new to learn. Gardening magazines are an excellent resource, as are books on the local flora and fauna that flourish in your own community. Many cities have communal urban farms with rental plots and volunteer needs, or locally-based classes and workshops. Starting your own garden in connection with others is a great way to learn, grow, and of course, socialize! 

Know Your Limits
The urban farmer aesthetic can be quite alluring, but it can be easy to tip over from #cottagecore to #cottagecan't. Before you rush out and buy live chicks from Facebook Marketplace (we know, they're sooo cute!) make sure you have the means to set up a proper habitat. Or, play with some rental landscaping goats as a way to test your animal-handling skills. Though your green thumb may be vivid, handling livestock is a whole other ball game!

Enjoy Your Harvest
If by the end of the season you're too tired to cook with your own produce, that may be a sign you've been working too hard. Pace yourself so that you can continually enjoy your harvest, try exciting new recipes, and share your work with loved ones! Pro tip: remember to research the right materials you'll need to store excess produce away for the off-season. You may surprise yourself with your bounty!

Good luck out there, current and aspiring urban farmers. You ARE the future! And if you happen to enjoy your home-grown wonders with Alexian pâté, we'd love to see! Tag us on social media (and always share your cute goat pics!) at @alexian_pate.

Our Favorite Rising Tik Tok Chefs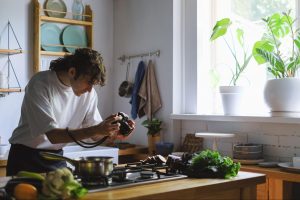 More and more, people are taking to the Internet for recipe inspiration. Although cookbooks will always hold a special place in our hearts (and on our shelves), there is something very satisfying about not only learning a new recipe, but watching it be made. Here are a few of our favorite online chefs, and a bit about what they're cooking up.

Justine Doiron
@justine_snacks
For fans of veggies, herbs, and pizza toast. Whatever Doiron makes, she serves it with a side of realness – many of her recipes are accompanied by frank narration about what it's like to be a chef in the limelight. And for those who prefer to cook the old-school way, she's coming out with a cookbook in just a few months!

Alexis Nikole Nelson
@alexisnikole
Once you watch Nelson's videos, your backyard will never seem the same. Nelson focuses on foraging in both rural and urban landscapes, and will blow your mind with her knowledge on the subject. Plus, her enthusiasm is so contagious that you may begin to think, "yeah, maybe I should eat a pinecone!"

Halle Burns
@ballehurns 
If you get stressed out in the kitchen, Burns is for you. Her calm demeanor and simple tips make even high-level meals seem achievable, and many of her videos have a hypnotic, ASMR-like quality. She's also big on conservation, as evidenced by her video on using every part of the watermelon.

Katie Zukhovich 
@babytamago
If you want a brief on the trendiest dishes, perfect for aesthetic dinner parties and impressing your in-laws, look no further than Zukhovich. Her presentation style is chef-meets-bestie (chefstie?), and she often shares gossipy tidbits to enjoy with your meal.

Fayette Nyehn
@fayette_nyehn
Riding the meal prep train, or looking for a ticket? Nyehn shows you how to run your week smoothly, with delicious food to boot. She eschews narration in favor of simple captions, and her prep videos are straightforward and easy to follow along while you cook.

Although none of these creators have featured Alexian Pâté yet, (no sponsorship here; we're just big fans ????) we remain inspired by all of their recipes. Let us know on social media @alexian_pate if you try out any of these creators' dishes – especially if you add pâté! Happy scrolling!

The Summer of "Girl Dinner"

And why pâté is an essential element…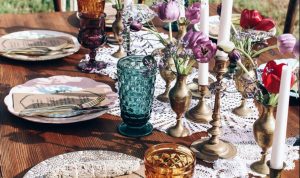 If your Tik Tok algorithm has pegged you as a food lover, it's likely you've already heard of girl dinner. If you're not a big scroller – don't worry, we'll catch you up. "Girl dinner" is a term coined by Tik Tokker Olivia Maher. It describes the phenomenon of young women creating a meal out of, essentially, whatever's around. Often, these dinners take the shape of makeshift charcuterie boards, complete with fruit, crackers, greens, and other munchies. Bread and cheese are a must, giving girl dinner a distinctly English peasant quality. Maher anticipated this association, and composed an original medieval-sounding jingle to accompany the nearly three-thousand videos made about this trend.

Girl dinner videos tend to accrue at least a thousand likes each, and total views are nearing several million. While the trend has certainly struck a chord with Gen Z, it has also been criticized for encouraging unbalanced meals. Nutritionist Kathrine Kofoed advised that people can enjoy their girl dinner and a well-rounded plate by focusing on the five senses of taste – sweet, salty, sour, bitter, and umami. If your plate includes something serving each of these senses, you're likely to strike upon a diverse array of vitamins and nutrients. 

Interested in trying out girl dinner for yourself, but having a hard time finding the perfect balance? Adding Alexian pâté can bring plenty of flavor and nutritional value to your plate. Black Peppercorn Mousse or Pâté de Campagne serve as a great "main" in a course of "minis," and having a few slices on hand can help you indulge in girl dinner at whim. If you prefer girl dinners to be lighter and more vegetable- based, Tomato Basil Vegan Pâté will add a pop of color to your dish, while a slice of Vegetable Pate brings a delightful blend of savory sweetness to any palate. 

 Serving your own girl dinner soon? Make sure to add some pâté to your plate, and send a video of the final result to @alexian_pate on Instagram or Tik Tok!

Pâté Picnic Packing List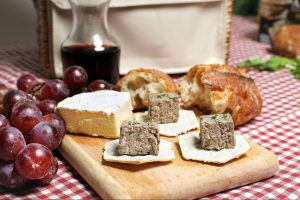 Picture this: it's a beautiful summer day, and you've gathered all of your closest friends for a relaxing afternoon in the great outdoors. Everyone's wearing their cottagecore finest and settling into a bohemian array of gingham blankets. Suddenly, an outcry: someone forgot the snacks!!!

This picnic season, don't be caught unprepared. Here's Alexian's comprehensive packing list on everything you'll need to throw the perfect photo-op picnic party!

Accoutrements

At minimum, you'll need something to sit on, something to eat from, and something to carry all of the goods. We recommend a thrifted top-sheet, a miniature cutting board, and a wicker basket. If you're a picnic fiend, a specialty picnic backpack may be a worthwhile investment. And don't forget utensils and cups!

Activities

While lying around in the sun is 100% an option, be sure to have some other props on deck. Say, a deck of cards! A book, journal, or portable paint set are also nice to have on hand. Finally, bring a small speaker so that you have full control over the vibes in your soundscape.

Appetizers

While you could just pack sandwiches, there's something so luxurious about snacking away the afternoon. Apples, grapes, berries, brie, and baguettes are classic picks. And to fully satisfy your appetite, don't forget to bring some Alexian pâté! Our most refreshing pâté picks for hot days are Chicken & Veal, Duck Liver and Pork Mousse with Cognac, and Earthy Mushroom. Pair with a cool Champagne or sparkling red Lambrusco, and you've got the makings of a perfect day.

Inspired to pack up for a picnic? Snap a photo and tag us on social media @alexian_pate! 

How to Throw a Gorgeous Summer Kick-off Party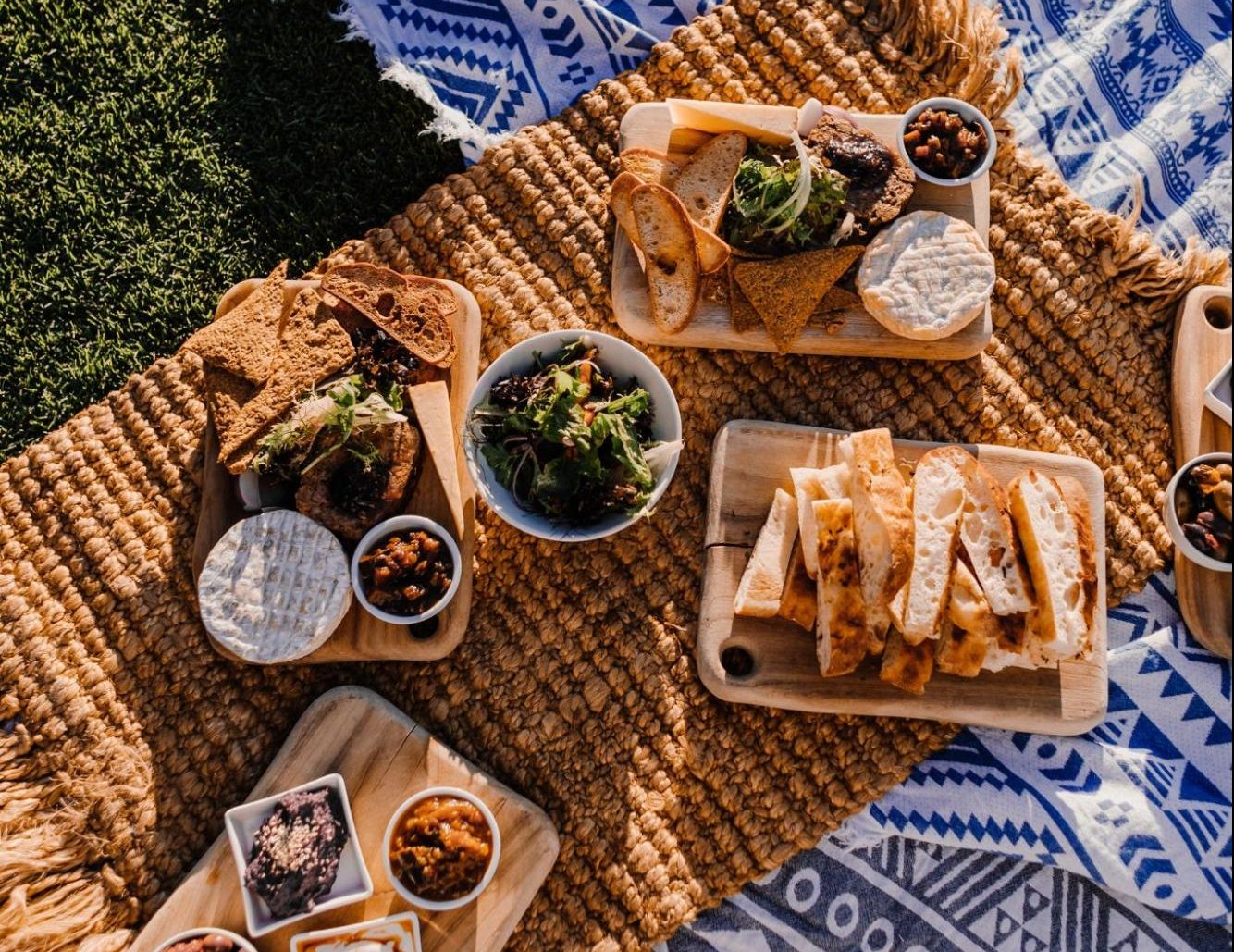 The sun is shining, the birds are chirping, and the pop album of the season is blaring in homes across the nation. All that's left is an incredible kick-off party declaring summer to be in full swing. Who better to lead the charge than you? Assuming you're now fully inspired to go host-mode, here are a few tips on how to throw a memorable fest.
Plan Ahead
It's always exciting to play hostess, but make sure you don't get carried away! Set an intentional number for your guest list, ensuring an energetic but roomy crowd – and make sure to account for plus ones. Then, begin building the hype by mailing out handmade invitations. Calligraphy, washi tape, and vintage stamps are all great options to set a festive and elegant tone!
Set the Vibe
Begin collecting decorations at least a week before your party. There are many creative ways to spruce up your place without breaking the bank! Tealight candles in mason jars will add a bohemian look to your space, while party-store streamers have a classic appeal. If you're hosting outside, consider stocking up on a few thrifted sheets to use as picnic blankets and tablecloths. And don't forget to make a playlist with a mix of crowd-pleasers and your own favorite hits!
Good Food, Good Mood!
To keep your guests happy and your party going all night long, be sure to provide an array of tasty snacks. Charcuterie boards are all the rage right now, and pâté flights are the next big trend. Planning on serving dinner at the shindig? Check out these articles with delicious summer recipes featuring pâté:
Light online perusing suggests that all every mother wants for Mother's Day is breakfast in bed, a bouquet of flowers, and a bottle of wine. We're not here to argue with the masses; those options are tried and true. But what about a little extra for the mom that deserves it all? Here are a few ideas to help you go above and beyond this Mother's Day.
A Clean House
While it's lovely to wake up to a breakfast buffet, it can also be quite messy! For an even more blissful morning, rally the troops to clean the night before. Extra points for tackling those hard-to-clean rooms, like the kitchen!
Symbolic Jewelry
Leave the heart pendants and infinity necklaces in 2008, and opt for something a little more creative. Get mom an item that somehow represents the family. For example, a 3-pearl cluster necklace for a mother of three. Or for mamas of newborns: a silver bracelet engraved with the little one's date of birth!
Workout Clothes
For on-the-go moms who love to stay active, support her hobbies with some fresh new workout clothes! Running pants, yoga tanks, and even phone-holding fanny packs are sure to be much appreciated and quickly put to use.
A Fancy Day Trip
Gifts are great and always appreciated, but why not go the extra mile and plan a special outing for mom? Take a day trip to that new local brewery, or surprise her with tasting passes at a winery. She'll love getting dressed up and spending quality time with the family (or maybe just Dad ????) Make sure to take plenty of photos so she can cherish the day forever! 
Charcuterie
Don't just relegate the holiday to the morning. Make sure mom feels special all day long by planning something sweet for dinner, like fancy appetizers! A colorful charcuterie board, fit with fine cheeses, flowers, nuts, and of course, pâté, is sure to do the trick!
Including pâté in your mother's day plans? Show us how by tagging us @alexian_pate on social media!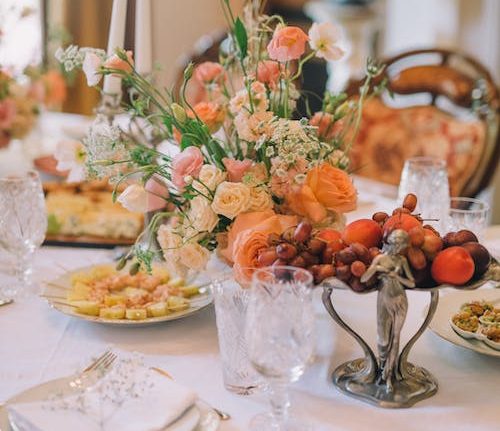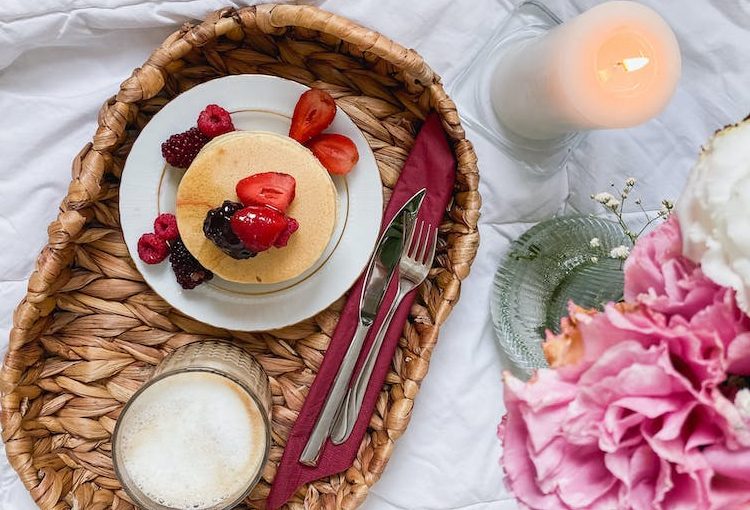 5 Women Who Changed the Food Industry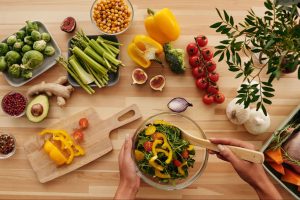 Alexian Pâté is a woman-owned company, so we take pride in celebrating the accomplishments of women everywhere. From Cat Cora to Julia Child, there are so many women who have completely changed the landscape of the food industry. Though we wish we could write about them all, here are just a few of the incredible people we're honoring this Women's History Month. 

Buwei Yang Chao

Born in China in the late 1800s, Buwei moved to Massachusetts when her husband, Yuen Ren Chao, was hired to teach Chinese at Harvard. With translation help from her daughter and husband, Buwei wrote the book, "How To Cook and Eat in Chinese." For most Americans at that time, the book was their first-ever introduction to Chinese cooking. Buwei also coined the terms "pot sticker" and "stir fry," so if you enjoy either of those, you've got her to thank!

Eugénie Brazier

Brazier was a French chef in the early 1900s. She worked on Lyon farms for much of her youth. When she became a single mother at age 19, she sought cooking jobs in order to provide for her son. Brazier quickly made a name for herself among the upper-class set of Lyon. She went on to open several restaurants, and was the first person to be awarded six Michelin stars. Her approach to cooking simplified many traditional techniques, and she is now recognized as a pillar of modern French gastronomy. 

Edna Lewis

Lewis was born in 1916 and raised in Freetown, Virginia, a community established by emancipated slaves. Her work on Roosevelt's presidential campaign landed her in New York City, where she was something of a socialite among bohemians, known for her incredible dinner parties. She worked as a chef at Café Nicholson, serving dishes inspired by the Southern cuisine she'd grown up with. Lewis went on to write several cookbooks, including "The Taste of Country Cooking." She is heralded as an early champion of Southern-style cooking. 

Alice Waters

Waters is a chef, author, and activist known for popularizing the organic food movement and creating the farm-to-table model. After opening her restaurant, Chez Panisse, in 1971, Waters struggled with acquiring high-quality ingredients. She found that the solution lay in building relationships with local farmers and educating people about organic practices. To this day, she remains active in the cause for sustainable living.

Cristeta Comerford

Comerford is the current White House Executive chef, a position she has held since 2005. Born in the Philippines, she is both the first woman and person of Asian origin to hold the post. Her tenure has spanned four presidential administrations and countless diplomatic state dinners. She also worked with Michelle Obama on Obama's "Let's Move," initiative to promote healthy eating and living.

Tips on How Couples Can Share the Kitchen

Ah, the kitchen. For some, a place of inspiration, nourishment, and joy. For others, the oft-avoided holding place of an eternal pile of dishes. Whatever your relationship to the kitchen, it cannot be avoided. Food must be cooked, meals must be eaten, and your takeout budget can only stretch so far. 

These realities of life are further complicated when you move in with a partner. Sharing responsibilities– and sharing the space– can be hard to navigate at first. Luckily, Alexian is here to help you traverse these tricky waters. Whether you've started a new relationship, just signed a joint-lease, or are #WorkingOnUrself right now, these tips will help you share the kitchen without drama and see cooking as a joyous occasion.

1. Ask the important questions

When you make your weekly chore chart with your boo, consider this: Who actually likes to cook? If one of you is a kitchen wizard and the other is more of a boxed mac n' cheese chef, divide tasks in a way that reflects this. Maybe the chef-in-residence does most of the cooking, while the other tidies the house and does laundry! If both of you are gourmet pâtissiers, congratulations. Collect $200 and move on to step two. 

2. Yes, chef!

Though cooking a meal together may seem like a total rom com moment, it can turn into a drama quickly if it's not clear who's doing what! Take a note from professional kitchens, where everyone has a clear and predetermined role. Assign one person to prep (chopping, shucking, measuring, etc.) and the other to the more active roles of mixing, seasoning, stirring, and frying. The latter is under a bit more pressure, so allow them to give directions. Affirmations of "yes, chef," are never required, but always appreciated!

3. No backseat cooking!

If you've been cooking since childhood and your partner is just now learning, you may be tempted to peer over their shoulder and make suggestions. But cooking can be a vulnerable thing, and your helpful tips may be interpreted as judgments. Instead, give your partner the space and trust to learn on their own. Offer support by suggesting simple, beginner-level recipes, or making them an appetizer and cocktail to enjoy while they grill their first quesadilla. And if your dearest is thisclose to ruining the cast iron, it's okay to gently course-correct. Just remember to note your appreciation before sharing advice!

4. What about breakfast? 

This article has been mainly dinner-focused, and that's not even the most important meal of the day! Luckily, this one's simple. If you and your partner tend to share breakfasts and lunches together, the rules above still apply. If you're on your own schedules, just remember to clean up right after cooking. Though a plate in the sink may not seem like a big deal, the late luncher's annoyance may pile up! 

Let us know on social media how you share the kitchen! And if you're excited to get cooking but not sure where to start, browse the many recipes and serving suggestions we have right here at Alexian Pâté. Bon appétit! 

Beyond the Potluck: 5 Creative Concepts for Your Next Dinner Party

Dinner parties are a great way to gather community and stay connected during the winter months. Friends getting together, home-cooked meals, and not leaving your house: it's a perfect event to begin with. But we've got a few creative ideas on how to add an extra layer of fun to the next dinner party you throw. And no, it's not just by serving Alexian Pâté.

Bring A Friend No One Else Knows

We first stumbled across this idea via @right.eye.studios on TikTok, and we LOVE the sound of it. On your invitation, indicate that guests should bring a friend no one else in the group would know. Think coworkers, pals from volunteering, and neighbors. There will be plenty of fresh faces at the event, which will encourage mingling! Remember that nervous excitement you used to have on the first day of school? This is that, all grown up.

Easy-Mode Mystery Party

Everyone loves a mystery party, and with the release of the latest Knives Out movie, they're more popular than ever! However, setting up a mystery requires prep work, and you're already busy enough with cooking and hosting. Try this easy-mode mystery method instead: Encourage guests to come dressed as classic mystery characters. Between Clue, Glass Onion, and Enola Holmes, they'll have plenty of inspiration. Then, write down a few kinda-difficult questions and place them in a small bowl. Make sure the questions are tougher than trivia, but not rocket science. Kick off the evening with one question, and have your guests try to figure out the answer in character and without Google. As the night goes on, guests can draw more questions at-will and consult the knowledge-keeper (AKA you) for hints!

Indoor Picnic

This idea comes from @hanselkai, the Tik Tok dinner party queen. If your home is too small for a large dinner table, lean into the bohemian vibes and throw a picnic party! Clear furniture from the center of your space and throw down a gingham blanket or sheet– any thrift store will have one. Add a bright bouquet for a centerpiece and arrange pillows and clean towels as seating. Serve a menu of sweet but hearty picnic fare: mini cheese plates, pâté sliders, and fruit. With this springtime setup, you can escape winter, if just for an evening.

Micro-Gallery Opening

If you're part of an artistic friend group, this one's for you! Send your friends a formal invitation to submit their work for display at a "local micro-gallery." About a week before the party, gather your talented pals' paintings, drawings, collages, sculptures, and writing. Display everything around your apartment in cheap frames and write small labels interpreting their work. On the big night, set up a few food stations serving charcuterie, hors d'œuvres, and of course, champagne. Your friends will have an incredible night of mingling, snacking, and affirming each other's artistic achievements. Bonus points for if you set up a corner for live poetry readings!

Dinner and a Movie

This one may be obvious, but our list wouldn't be complete without it. Invite your friend or boo over for an intimate, one-night-only restaurant opening, AKA: Your living room. Cook something simple, but go all out with the decor. Adorn your little bistro table or nightstand with a nice tablecloth, splurge on an adorable vase, break out the fancy wine glasses, and offer a handwritten menu. With some mood lighting and a Parisian soundtrack, this setup rivals a busy restaurant any day. And of course, cap the night with a movie of your date's choice. They don't have that at Lombardi's!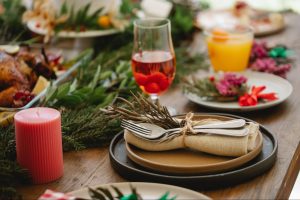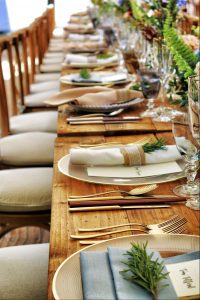 5 Mouthwatering Holiday Appetizers – with Pâté!

It's the most wonderful time of the year! And for hosts, caterers, and heads-of-house, it's also the busiest time of the year. Seasoned party planners already have their main courses picked out, but how to start the meal?

Versatile, spreadable, and downright delicious, pâté is a great base for many exquisite appetizers. Here are Alexian's suggestions on small bites sure to win over the crowd.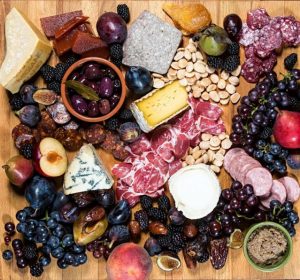 Pomegranate and Goat Cheese Pâté Bites
Flavorful and easy to make, these savory-sweet bites also feature dazzling holiday colors. To make, fill phyllo shells with your favorite goat cheese. Top with any Alexian pâté and garnish with pomegranate arils, honey, and fresh thyme.
Savory Pâté Puffs
Didn't use up all your thyme from the previous recipe? Use some of those same ingredients for this yummy umami-forward snack! Fill puff pastries with mushrooms, caramelized onion, thyme, and pâté, then bake according to the instructions on your pastry box. 
Baby Bella Pâté Poppers
Okay, we'll take a break from waxing poetic about puff pastry and shine the spotlight on pâté's other best friend: tender, tasty mushrooms. Stuff some baby bellas with pâté, season, and bake on an oiled pan until the mushrooms are slightly browned. Cool for a few minutes, then top with cream cheese. 
 Mushroom Pâté Bruschetta
You can't go wrong with bruschetta. Toast several baguette slices for the base, then brush with olive oil and top with minced garlic. In a separate bowl, mix pâté, mushrooms, chopped shallots, diced tomatoes, salt, and a dash of red pepper. Spread the goodness on your baguette slices, and top with even more of that thyme from the previous recipes.
Charcuterie Cups
Everyone loves a good charcuterie board, which is why the appetizer table can get so crowded! For big parties with lots of mingling, consider charcuterie cups. Fill clear plastic wine tumblers with your favorite charcuterie elements for an on-the-go delight. Our suggestion? Almonds or mixed nuts, cheese twists, brie, blackberries, mint or rosemary for garnish, and of course, pâté. Still have some thyme left? Well go ahead and throw some of that in as well????