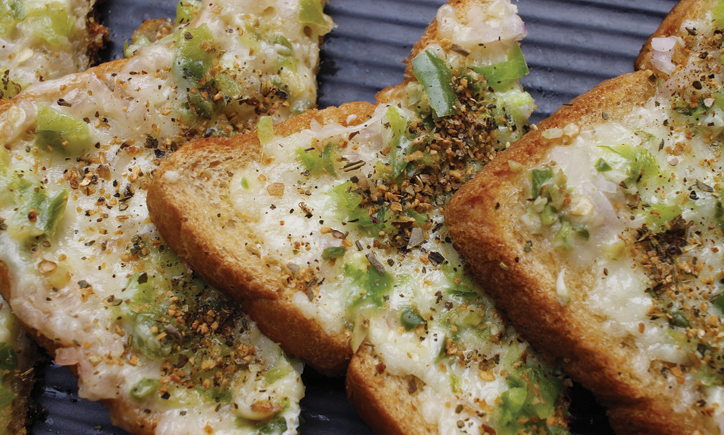 With much of the country sheltering in place, your evenings may be starting to feel the same. We have just the thing to change them up while you're streaming movies or playing board games with the family. 
Here, we have three fun and (mostly) healthy snack recipes with a focus on simplicity. These snacks are worth the effort, and whether alone or with family, you'll pass these nights by with extra flavor.
Baked Banana Chips
Ingredients:
Three large bananas (for a serving size that accommodates 2-3) 
Cinnamon (can be swapped out with sea salt) 
3 tablespoons of orange juice (can be swapped with 2 tablespoons of lemon juice) 
Instructions:
Preheat oven to 250?
Chop bananas into little "tokens". 
Dip each token into the orange or lemon juice, and follow withthe cinnamon or sea salt. 
Place on pan and bake at 250 for about 2 hours (cook until crispy, and make sure to flip them at least once).
Enjoy!
Cheese Stuffed Jalapenos
Ingredients:
6 large Jalapenos (Reminder: one jalapeno makes two stuffed jalapenos. Adjust according to desired amount)
An 8 ounce package of cream cheese
¼ cup of shredded cheese
Garlic powder, Cayenne Pepper, and/or Onion powder, depending on preference. Most seasonings can be used for extra flavor. Get creative!
Instructions:
Cut Jalapenos length-wize and hollow them out of seeds and membrane. Then boil Jalapenos in hot water for about ten minutes. (Depending on how spicythey are, you can boil them for longer to make them mild. If you want them extra spicy, boil them for only three minutes).
Mixall of the other ingredients in a large bowl.
Fill the Jalapenos with cheese and then place on a large cooking sheet.
Bake at 400? for 5-10 minutes depending on how many jalapenos have been used.
Bonus: Cook bacon strips and wrap one around each cooked pepper!
Chef's Tip: You can swap out the cheese with pâté for an even more delicious treat!
Garlic Bread
Ingredients:
One loaf of French Baguette
Butter
Grated Cheese of any type (we prefer Parmesan, or cheddar)
Garlic Powder
(Optional): Parsley
Instructions:
Half the baguette  and cut into an even number of slices.
Smear butter on each slice, followed by the garlic powder (as well as the parsley flakes if using) and finally the cheese.
Place on cooking pan and bake at 350? for 10 minutes or until golden brown.

While those three delicious snacks can each stand alone, why not get festive and make all three? Better yet, each one of these recipes is delicious with a spread of Alexian Pâté. It's no secret that pâté is the ultimate combination food and the secret formula to make your ordinary night one to remember.