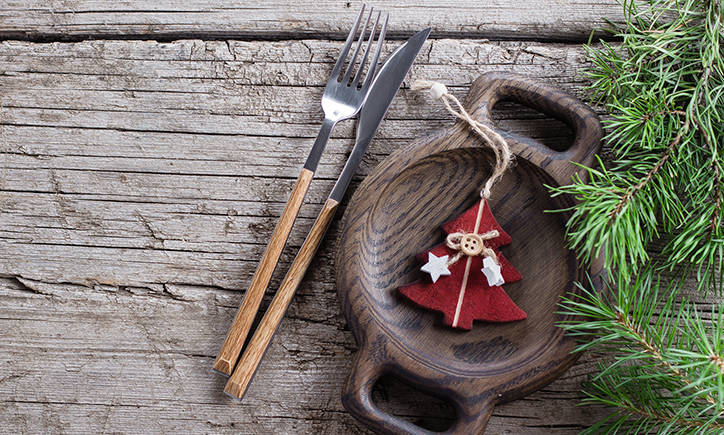 If your holiday gift list includes self-proclaimed foodies or those who simply love to entertain, you'll find plenty of ideas this season. Your only challenge will be to decide on which gifts to give which recipients!
For family members and friends who insist on doing their own food prep, a personalized cutting board is the perfect choice. Carved with the recipient's name, this wood cutting board can double as a serving piece. In fact, load up the board with cheeses, charcuterie and crackers, and bring as a gift to a holiday house party.
Put a little color — actually, a lot of color — into a cook's holiday with a colored knife set. Look for a set with a magnetic strip or that come with a knife block; this lets you keep knives close at hand but high enough to be out of reach of little hands. You'll find sets with everything from heavy-duty carving knives to serrated bread knives and cheese knives that are ideal for entertaining.
Anyone who appreciates artistry will love a decorative platter made from glass or ceramic accompanied by decorative cheese knives or spreaders. Some of our greatest finds have been on the shelves at stores like HomeGoods or Pier 1!
With today's preponderance of dietary preferences (think gluten free, peanut allergies, dairy free, vegan, etc.), a platter with a customizable "Now serving _____" sign can really come in handy. Ceramic or slate colored signs are on-trend and can be written on with a dry-erase marker or chalk, and reused over and over again.
And when it comes time for you to be on the receiving end of the gift, it's OK to drop a few pre-holiday hints. That way, you can avoid having to stand in the customer service line as you wait to return or exchange those "Oh you shouldn't have!" gifts.