It's the most wonderful time of the year! And for hosts, caterers, and heads-of-house, it's also the busiest time of the year. Seasoned party planners already have their main courses picked out, but how to start the meal?
Versatile, spreadable, and downright delicious, pâté is a great base for many exquisite appetizers. Here are Alexian's suggestions on small bites sure to win over the crowd.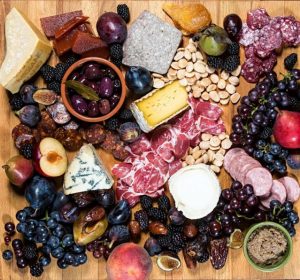 Pomegranate and Goat Cheese Pâté Bites
Flavorful and easy to make, these savory-sweet bites also feature dazzling holiday colors. To make, fill phyllo shells with your favorite goat cheese. Top with any Alexian pâté and garnish with pomegranate arils, honey, and fresh thyme.
Savory Pâté Puffs
Didn't use up all your thyme from the previous recipe? Use some of those same ingredients for this yummy umami-forward snack! Fill puff pastries with mushrooms, caramelized onion, thyme, and pâté, then bake according to the instructions on your pastry box. 
Baby Bella Pâté Poppers
Okay, we'll take a break from waxing poetic about puff pastry and shine the spotlight on pâté's other best friend: tender, tasty mushrooms. Stuff some baby bellas with pâté, season, and bake on an oiled pan until the mushrooms are slightly browned. Cool for a few minutes, then top with cream cheese. 
 Mushroom Pâté Bruschetta
You can't go wrong with bruschetta. Toast several baguette slices for the base, then brush with olive oil and top with minced garlic. In a separate bowl, mix pâté, mushrooms, chopped shallots, diced tomatoes, salt, and a dash of red pepper. Spread the goodness on your baguette slices, and top with even more of that thyme from the previous recipes.
Charcuterie Cups
Everyone loves a good charcuterie board, which is why the appetizer table can get so crowded! For big parties with lots of mingling, consider charcuterie cups. Fill clear plastic wine tumblers with your favorite charcuterie elements for an on-the-go delight. Our suggestion? Almonds or mixed nuts, cheese twists, brie, blackberries, mint or rosemary for garnish, and of course, pâté. Still have some thyme left? Well go ahead and throw some of that in as well????