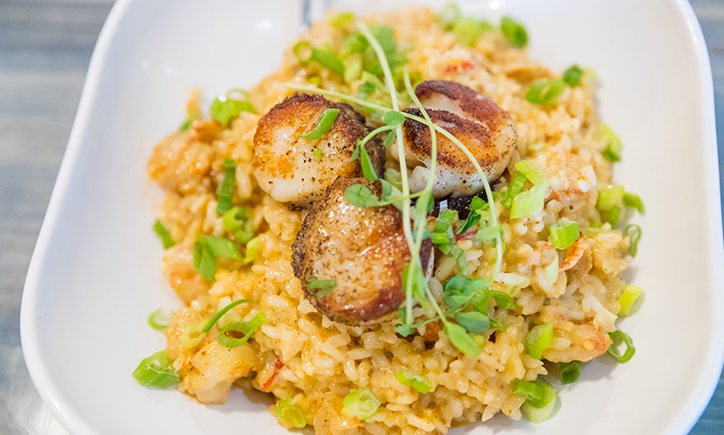 The element of surprise is what makes special occasions extra special. A surprise party on someone's birthday. A surprise visit from an adult child on Mother's Day. Or a surprise meal on Valentine's Day.
You can take the surprise a step further by offering up a nontraditional meal. Sure, you can cook your partner's favorite meal. Or go for the tried-and-true such as Chateaubriand. Or, you could serve something totally unexpected, like the three recipe ideas that follow.
Our first suggestion is Home-Style Meatloaf. Meatloaf? Really? Really.
Think about it: Nothing evokes more affection than a home-cooked meal, prepared lovingly just as mother or grandmother did. Meatloaf is a perfect way to bring back fond memories – and create new ones. If you want to put your own special twist on the recipe (and add yet another surprise), stuff the meatloaf with mashed potatoes, mushroom pâté or chopped spinach, for example. And if your significant other is a huge fan of pâté, you can find recipes that make an entire meatloaf out of it! Plus, you can find vegetarian and vegan options as well.
While you may not want to over-imbibe on Valentine's Day, it's OK if your main dish gets a little tipsy. Drunken Spaghetti is a perfect choice and, as you may have suspected, it's cooked in red wine. This recipe calls for Sangiovese wine, which gives the pasta a rich flavor and a romantic purple-red hue. For added richness, finish the dish with small spoon of our Duck Rillette.
Just because you decide to stay in on Valentine's Day doesn't mean you have to forego the fancy restaurant-style meal. This recipe for Seared Scallops with Butternut Squash Risotto is as gourmet as you can get! The key here is to carefully, quickly sear the scallops. On the other hand, you'll have to be more patient with the risotto, which takes some time and attention. But, in the end, it's well worth the effort.
Add a little music, warm candlelight and a good bottle of wine to any of the above entrées and you've got the makings of a most romantic evening.