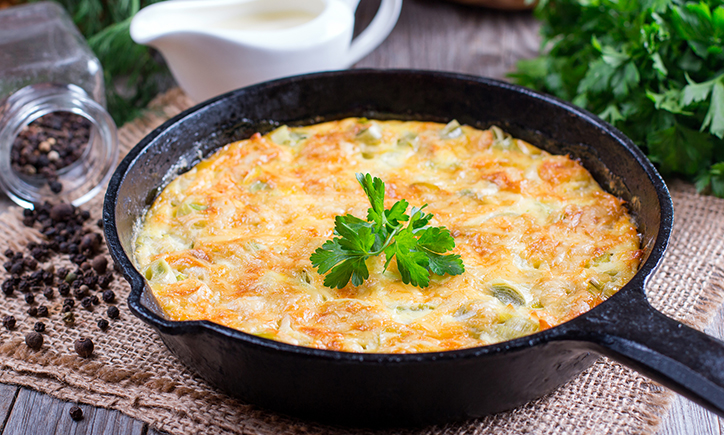 When you want something delicious but don't have the time or energy to prepare anything too extravagant, reach for Alexian pâté to add richness and depth to last-minute meals. Here are some easy ideas the next time you don't know what to make.
A guilt-free grilled cheese? No, it's not too good to be true. Our Eggplant & Goat Cheese Pâté makes an incredible base for a delightful sandwich. Take a scoop of Alexian Eggplant & Goat Cheese pâté and spread it on your choice of bread. Add in crumbled goat cheese, sliced deli turkey, and roasted red peppers and top with another piece of bread. Grill on the stove until bread is golden.
Who doesn't love a baked fontina? You can never go wrong with a big, melty skillet full of cheese. Especially when you add in Alexian pâté. Layer cubed fontina cheese and Alexian Black Peppercorn Mousse in a cast-iron skillet or baking dish, top with sliced garlic, thyme leaves, and olive oil. Broil until it's melted and bubbly enough to scoop up. Serve with toasty, flaky bread.
Puff pastry bites are always a good idea. There's nothing quite as satisfying as biting into a warm, melt-in-your-mouth roll full of savory goodness. Gently wrap thin slices of any of our pâtés (though a couple of our favorites for this recipe are the Chicken & Veal and Forest Mushroom pâtés) in puff pastry and cook until light golden brown. You can also use crescent roll dough in place of puff pastry to save a little time. Feel free to experiment with your own add-ins – like your favorite smoked cheese – just don't overload them!