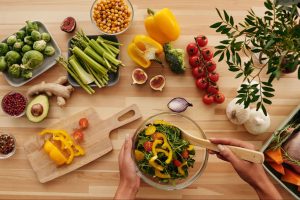 Alexian Pâté is a woman-owned company, so we take pride in celebrating the accomplishments of women everywhere. From Cat Cora to Julia Child, there are so many women who have completely changed the landscape of the food industry. Though we wish we could write about them all, here are just a few of the incredible people we're honoring this Women's History Month. 
Buwei Yang Chao
Born in China in the late 1800s, Buwei moved to Massachusetts when her husband, Yuen Ren Chao, was hired to teach Chinese at Harvard. With translation help from her daughter and husband, Buwei wrote the book, "How To Cook and Eat in Chinese." For most Americans at that time, the book was their first-ever introduction to Chinese cooking. Buwei also coined the terms "pot sticker" and "stir fry," so if you enjoy either of those, you've got her to thank!
Eugénie Brazier
Brazier was a French chef in the early 1900s. She worked on Lyon farms for much of her youth. When she became a single mother at age 19, she sought cooking jobs in order to provide for her son. Brazier quickly made a name for herself among the upper-class set of Lyon. She went on to open several restaurants, and was the first person to be awarded six Michelin stars. Her approach to cooking simplified many traditional techniques, and she is now recognized as a pillar of modern French gastronomy. 
Edna Lewis
Lewis was born in 1916 and raised in Freetown, Virginia, a community established by emancipated slaves. Her work on Roosevelt's presidential campaign landed her in New York City, where she was something of a socialite among bohemians, known for her incredible dinner parties. She worked as a chef at Café Nicholson, serving dishes inspired by the Southern cuisine she'd grown up with. Lewis went on to write several cookbooks, including "The Taste of Country Cooking." She is heralded as an early champion of Southern-style cooking. 
Alice Waters
Waters is a chef, author, and activist known for popularizing the organic food movement and creating the farm-to-table model. After opening her restaurant, Chez Panisse, in 1971, Waters struggled with acquiring high-quality ingredients. She found that the solution lay in building relationships with local farmers and educating people about organic practices. To this day, she remains active in the cause for sustainable living.
Cristeta Comerford
Comerford is the current White House Executive chef, a position she has held since 2005. Born in the Philippines, she is both the first woman and person of Asian origin to hold the post. Her tenure has spanned four presidential administrations and countless diplomatic state dinners. She also worked with Michelle Obama on Obama's "Let's Move," initiative to promote healthy eating and living.