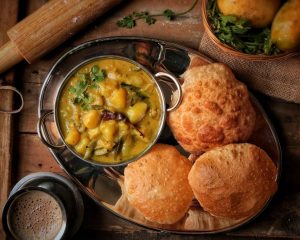 The first food many people associate with Ireland is potatoes, but did you know that the crop only became prevalent in the 18th century, after England took control of Ireland's agriculture? These days, Ireland is seeing a revival of traditional cuisine, which is as rich and colorful as the country's own verdant landscape. 
All that said, if you are looking for recipes featuring pâté and potatoes, not to worry! We've got you covered with a previous Pâté Rendezvous article. Today, we're celebrating traditional Irish recipes with creative ideas on how to make them even more delicious – with pâté, of course!
Shepherd's Pie
This traditional main course is essentially a lamb and vegetable skillet dish topped with cheesy mashed potatoes. It's already hard to beat, but our suggestion is to mix Truffle Mousse into your potatoes, bringing all of those incredible flavors alive. 
Bacon & Cabbage
You can make this yummy and affordable dish in just one pan: simply cook up some torn bacon slices, then fry cabbage in the bacon fat. For a little extra oomph, crumble some Sage and Pork Mousse with Vermouth into the pan before serving. 
Boxty
Put simply, boxties are potato pancakes. Crispy on the outside, tender on the inside, and buttery throughout, this dish would go perfectly with a thin slice of Black Peppercorn Mousse.
White Pudding
A traditional Irish breakfast dish featuring barley, leeks, egg, and handmade pork sausages. If you're up to the task, add Wild Forest Mushroom Pâté to your sausage mixture for an extra burst of flavor.
Soda Bread
If you're interested in bread-making, Irish soda bread is a great way to get started. This dense and delicious bread includes ingredients you already have in your pantry, plus plenty of buttermilk. Enjoy as a breakfast toast or snack, topped with your favorite pâté!