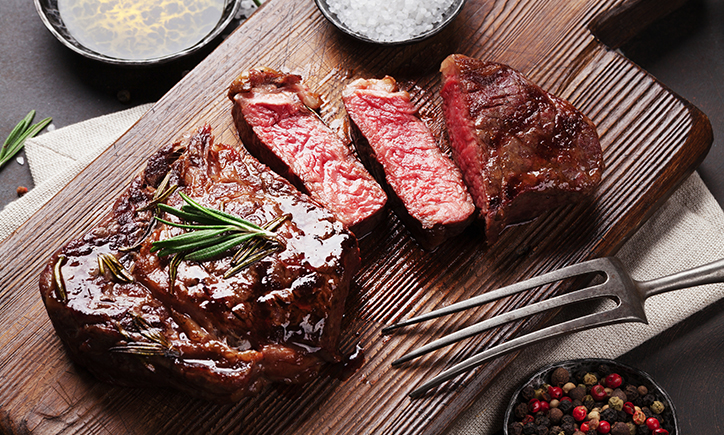 When most people think about pairing pâté with anything else, crackers come to mind. While pâté on crackers is an obvious, tasty choice, there are many other dishes that one can create. The best thing about pâté is how rich and flavorful it is. This means that you can make quick recipes without too many ingredients! So leave the crackers behind and check out these simple recipes that will make your mouth water.
Pasta is a dish that everyone loves so why not make it even more delicious by adding pâté? Choose whichever type of pasta and sauce you like, and choose your pâté accordingly. Use pâté as a replacement for or an addition to your traditional meat toppings such as sausage, chicken, or meatballs. Our Forest Mushroom pâté's earthy flavor pairs nicely with a pasta topped with a garlic butter sauce or a cream sauce. Duck Rillette can also be mixed into a pasta dish featuring a lemon garlic sauce or even a red sauce. Rillette is rich, so add as much or as little as you would like.
Pâté also pairs nicely with eggs, especially omelets. It can transform and uplevel your basic egg breakfast! Once the omelet is cooked to your liking, add pâté to the center and flip one half over the other. Try with any mousse for a creamier, softer texture. Add a country style pâté for a heartier bite. If you prefer your omelet with vegetables, add our Mushroom and Artichoke pâté or our Mixed Vegetable for added color and a lighter option.
Smooth, creamy mousses are great to spread. Try our Black Peppercorn Mousse or our Truffle Mousse on a baguette with figs and chutney. The combination of savory and sweet pairs well together. Don't have chutney? You can substitute any sweet spread such as marmalade or preserves. And of course, pâté simply spread on crackers, is a tried and true classic!
And finally, for some decadence, pâté works beautifully with steak. Season the steak of your choosing with salt and pepper and sear it to your desired cooking level. When finished, add a dollop of room temperature mousse on top. A lean cut such as filet mignon works best in keeping the dish from becoming too heavy or rich. The pepper in our Black Peppercorn Mousse pairs nicely with red meat.