Freshening Up Thanksgiving Leftovers With Pâté

The classical Thanksgiving spread is a palate of flavors like no other. Warm, rich, savory, and indulgent, with plenty of slow-roasted meat, buttery veggies, and candied snacks to pick from. And then, pie, however you like it: pumpkin, pecan, apple… take your pick! Everybody has their own favorites, but one thing we have in common: what do we do with all these leftovers?

Sure, there's nothing wrong with popping them in the microwave, but that mix-and-match meal gets old after about a day. Luckily, all it takes is a few slices of pâté to bring new life to your leftovers! Here are our favorite ideas for the weekend after:

Tomorrow's Turducken Sandwich
Turducken is a complex recipe to execute, but you can easily make your own mini-version with Thanksgiving turkey, a dollop of Duck Rillette, and a slice of Chicken Ballotine! Serve on country bread or buttery rolls with a bit of cranberry sauce. 

Flavor-Blasted Veggies
To bring more complex flavors to simple vegetable dishes, try pairing them with crumbles of pâté. We suggest brussel sprouts with Pâté de Campagne, green beans with Wild Forest Mushroom Pâté, or raw veggie platters with any of our vegetable pâtés. Stick to our vegan flavors, and your vegetarian nephew will thank you! 

Magic With Mousse
Yesterday's side dishes sometimes just need something savory to taste fresh again. Alexian's smooth and creamy mousses can easily blend in, revitalizing a dish's texture. Our favorite pairings are mashed potatoes with Truffle Mousse, stuffing with Black Peppercorn Mousse, and mac and cheese with Sage and Pork Mousse or Duck Rillette for added texture.

Dip Party
Got a bunch of gravy left and not much else? Any of Alexian's coarse cut pâtés are the perfect friend for gravies and cranberry sauces. Serve 'em up on your leftover bread and crackers, and enjoy Thanksgiving 'til the last bite!

German Cooking With Pâté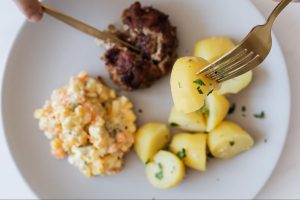 Germany shares borders with seven countries, including France, Poland, and Denmark. Perhaps because of this central geography, German cuisine is widely varied, with qualities both delicate and hearty. Perhaps the most famous celebration of German cuisine is the annual folk festival Oktoberfest. Though the official fest is held in Munich, people all around the world throw similarly-themed parties around this time. If you're having an Oktoberfest party – or just looking to branch out your cultural palate – here are a few ideas on traditional German dishes to cook, all with a little pâté twist!

Brâté & Bröchen
For a hassle-free homage to the classic German combo, enjoy a dollop of Sage and Pork Mousse pâté on dense, crispy white buns. Adorn with capers and mustard for some extra kick. And don't forget to serve with a pint of beer: here are our favorite brews to pair with pâté.

A Side of Käsespätzle
Although spaghettieis is a common after-dinner treat, German cuisine favors buttery, cheesy noodles in traditional dishes. Käsespätzle – likely the precursor to modern day mac and cheese – makes an excellent base for savory flavors. Try between bites of thinly sliced Grand Marnier pâté. 

Pâtéto Salad
German Kartoffelsalat is the mother of all potato salads, and is made all the more authentic with Wild Forest Mushroom pâté. For centuries, the German Black Forest has been a fruitful site for mushroom harvesting, so the flavors of this pâté blend well with tradition.

Pâté Dumplings
If you're up for indulging your inner chef, try making Maultaschen. Essentially, these are little savory raviolis filled with bacon, beef, veggies, or as we suggest, Truffle Mousse pâte. The trick here will be creating the dough from scratch, but one bite of the hearty, delicious finished product will be worth it!

Döner Kebab
Originally created by Turkish immigrants in the 1970s, this stuffed pita dish has evolved into a modern German lunchtime staple. The real thing is quite delectable, but you likely don't have a rotisserie set up in your house. So, substitute lamb meat for thin cuts of Chicken & Veal pâté, quickly pan-fried and then served in a pita with tzatziki, cucumber, and other Mediterranean favorites.

If you incorporate pâté into your own personal Oktoberfest, we'd love to see! Tag us on social media @alexian_pate.

Our Favorite Pâté Cookout Recipes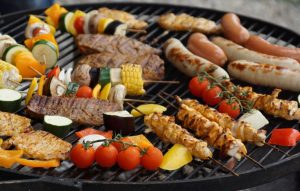 Labor Day weekend has now come and gone, and for many of us it also marked the unofficial end of summer. We soaked up every bit of the season: grilling out, hitting the beach, and wearing white – possibly for the last time before spring of next year. 

Though we support holding on to summer fun and fashion for as long as possible, it's still nice to come together for a great big picnic in the slightly-cooler days of early fall. We've curated some pâté picnic recipes for those dining in the great outdoors this September!

Bistro Burgers
Burgers are the all-American centerpiece of any great cookout! Take flippin' to the next level with caramelized onions, cornichons, and a rich slice of Truffle Mousse Pâté.

Grilled Veggie Skewers
For a colorful bite of summertime freshness, grill vegetables until nice lines of charring appear, then chop and skewer with cubes of Tomato Basil Vegan Pâté in between for a cool and creamy delight.

Pasta Salad
We've got not one but two versions of this iconic summertime side dish! The lesson here is, whatever your go-to pasta salad recipe is, it can be improved with a bit of pâté magic.

Pâté Dip
Chips and salsa abound at the grillside. Why not pack in a bit of extra protein and flavor with a pâté dip instead? This one's easy: just mash a bit of mousse with a fork until it reaches a dippable consistency. Yum!

Potato Salad
Summer's not over until you've enjoyed a generous portion of potato salad! We love ours with Dijon mustard, chives, a bit of dill, and a bit of Sage and Pork Mousse for super-savory flavor. 

We'd love to see how you end up incorporating pâté into your cookout menus! Tag us on social media at @alexian_pate, and remember, summer doesn't officially end until September 22nd. There's time yet for potato salad!

A Summer Pâté Breakfast Spread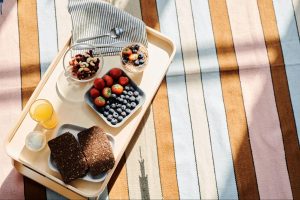 Summer days are endless fun, but all that action in the heat can tire us out quickly. To get the most out of the season, it's important to start your days with a robust morning meal. Not to mention, there's not much better in life than a slow, indulgent breakfast while you're on vacation. By incorporating pâté into your breakfast spread, you get the best of both worlds: heartiness and luxury. Here's our recommendation for the perfect pâté breakfast:

Grains
Don't skimp on carbs in the morning! Incorporating bread, oats, or other grains into your first meal will give you much-needed energy for the rest of your day. We recommend toasted rye bread, fresh sourdough, or apple and cinnamon oatmeal. All with extra butter, of course! 

Proteins
Once you've selected your bready base, it's time for something hearty and flavorful. No one wants to do too much kitchen work in the morning, so pâté is an excellent option. Just slice, spread, and enjoy! Chicken Liver Mousse pairs wonderfully with croissants, and Vegetable Pâté on crackers works wonders. If you do feel like turning on a burner, try Wild Forest Mushroom Pâté crumbles in your scrambled eggs. Only problem is, you'll never want your eggs any other way.

Vitamins
Prepare for a long day with a healthy serving of fruit and veggies! If you're having trouble deciding in the produce aisle, just aim for three different colors. Strawberries, bananas, and avocado. Or, cherry tomatoes, clementines, and blueberries. The world is your rainbow!

Refreshments
We know it sounds crazy, but we recommend beginning your day with three beverages at minimum: water for morning hydration, coffee or tea for a caffeine kick, and fruit juice for a moment of sweetness.

Are you enjoying pâté in the morning? Show us your picture-perfect breakfast spread by tagging us on social media @alexian_pate!

Pâté Pairings to Help You Cool Off

Tropical flavors and more for the height of summer.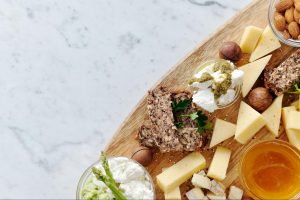 It's hot out there, so we'll cut to the chase. Here are our favorite pâté pairings for the height of summer. You know, take-a-cold-shower, blast-the-AC, ice-cream-every-day type of weather. These ideas – some new, some from our recipe archives – will make refreshing additions to your seasonal menus. Stay cool out there!

Appetizers
In many ways, pâté is the perfect summer appetizer. It keeps fresh in the refrigerator, ready to serve and enjoy when you don't have the energy for much else. A water cracker with a thin slice of fontina cheese, tomato, and Vegetable Pâté is sure to refresh, while a snack of Tomato Basil Pâté and cherry tomatoes can be whipped up in a jiffy. If you're up to a bit more prep work, cabbage and pâté rolls are absolutely to die for.

Entrées
Revenge is a dish best served cold. And so is this delicious pâté pasta salad recipe, featuring creamy and robust Eggplant and Goat Cheese pâté. A fresh veggie sandwich is also a great and filling option for busy summer days. To experience true summertime decadence, try grilled chicken skewers with alternating cubes of Chicken Ballotine, grilled watermelon, and peppers. The Ballotine's notes of pistachio, apricot, and pineapple will bring a tropical flair to wherever you dine.

Desserts
For a perfect blend of sweet and savory, try some pâté and peaches tartine or pair your pâté with cherries and cognac. The more adventurous chefs out there can try maple nut mushroom bites: spread some Earthy Mushroom vegan pâté on a pastry cracker, then top with maple candy crumbles and a pecan for extra crunch. 

Drinks
Pâte goes well with many kinds of beer, cocktails, and wine, both red and white. But our favorite sip and snack of the summer? Gotta be Lambrusco (a Spanish sparkling red wine) and Sage and Pork Mousse with Vermouth. 

We hope these refreshing ideas help get you through the dog days of summer and beyond! And remember, if you make a cool treat with pâté, remember to post a photo and tag @alexian_pate on social media!

Pâté Pizza Party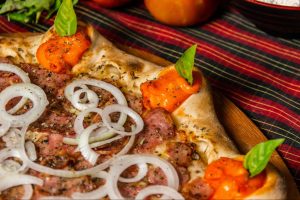 Remember those perfect summer days in childhood? You'd spend all afternoon at the pool, meander to a pizza party and movie night. Well, Alexian Pâté is here to say that those days don't need to end in adulthood! Whether you're craving some easy homemade pizza, or you're up to the challenge of doing it all from scratch, here's how to make delicious – and slightly elevated – pizza. During the height of tomato season, no less!

Make the Dough

Easy mode: pick up some pre-made dough from your local co-op.

The challenge: grab your chef's hat and trust the recipe! Begin with flour, oil, water, salt, and yeast, then add garlic, dried basil, or oregano as desired. Mix until the dough is bouncy and consistent, then whip out a rolling pin or practice your twirl! 

Make the Sauce

Easy mode: just use a jar of your favorite store-bought red sauce.

The challenge: crush some tomatoes with caramelized onion, garlic, red pepper, and basil strips, then heat and season accordingly.

Select Your Cheese

Easy mode: grate a few cheese blocks to achieve your personal cheese mix. You can't go wrong with mozzarella, parmesan, provolone, gouda, ricotta, gruyère, or fontina.

The challenge: it's hard to overcomplicate cheese. If you've got a lot of time on your hands, maybe… make your own? 

Add Toppings

Easy mode: slice up some mushrooms and call it a day.

The challenge: indulge your inner gourmand! Get creative with toppings such as briny olives, sun dried tomatoes, anchovies, and yellow peppers. Then, crumble your favorite pâté as a delightful alternative to sausages or pepperoni. Our favorite options for pizza are Wild Forest Mushroom, and Pheasant Rosemary.

When your perfect pie is assembled, bake at 425F for at least 15 minutes, adding more time as needed. Save some pâté crumbles as a post-bake topping for optimal juiciness in every bite.

The Elevated Nacho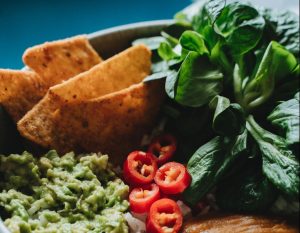 Craving something salty and savory? Nothing hits the spot quite like a plate full of nachos. Nachos can be as simple as chips, beans, and melted cheese, but we prefer the more "loaded" variety. Here's how to elevate your next serving of nachos with delicious toppings, creative garnishes, and of course, a bit of Alexian pâté magic.
Not-So-Basics
Set yourself up for nacho success by beginning with great base ingredients. Thicker corn tortilla chips will hold toppings better, and make sure to grate your own cheese for optimal meltiness. We recommend a combo of Monterey Jack, colby, and pepper jack.
Tons of Toppings
Proportions are totally subjective, but here's our personal recipe for success (measurements are per 1lb bag chips):
1 ripe tomato, diced
1 jalapeño, thinly sliced
½ can of sweet corn kernels
½ can sliced black olives
½ red pepper, chargrilled and thickly sliced
A dollop of quick pickled red onions
Pick Your Proteins

Include a can of pinto beans in your toppings mix, and set aside warm refried beans as a dip. Now's the best part: select your favorite coarse-cut pâté and crumble it by hand. Pheasant & Rosemary, Wild Forest Mushroom, and Pâté de Campagne will all bring a rich and savory profile to the dish.

The Art of the Bake

Baking nachos is an art of its own. Our advice? Foil line the pan, preheat to 350°F, and take your time. To preserve flavors and textures in every bite, bake in layers. Let the first layer of chips and cheese bake for five minutes. Then, add the juicier ingredients like corn, tomatoes, and beans, which can take a bit of heat. After those are sizzling, finish off the dish with the remaining toppings and pâté, allowing them just enough time to warm up. As you go, add more cheese and chips to your heart's delight!

Dinner is Served

Present your latest work of culinary art with a colorful array of dips and garnishes. No one will complain about fresh cilantro, lime slices, mole salsa, sour cream, and homemade guac. For next level-decadence, include a side of spreadable mousse pâté. Forget seconds – our Black Peppercorn or Truffle flavors will have your guests going back for thirds!

The Perfect Open-Faced Pâté Sandwich

First, let's settle a matter of debate: while similar in appearance, open-faced sandwiches are not breakfast toasts. As the name would suggest, breakfast toasts are usually composed of breakfast foods. Think eggs, avocado, and bacon. Likewise, tartines are their own dish too, commonly featuring a simple combo of bread and preserves. 

When we say "open-faced sandwich" we're talking about a meal in a league of its own. Substantial, savory, and packed with delicious, elevated ingredients you won't find on just any old sandwich – like pâté! Of course, defining the ideal sandwich is subjective, but if you follow these five easy steps, we guarantee you'll get pretty darn close to your personal "perfect". 
Get Bready: Sourdough, pumpernickel, rye… whatever you do, don't skimp on the bread. Select a slice of your favorite loaf, then lightly butter it before toasting. You don't want it too crunchy – just warmed and a little crispy to the bite.
Pick Your Base: A sandwich is usually identified by its main protein, and open-faced pâté sandwiches are no exception. For a heartier build, select a coarse-cut pâté. If you prefer smoother textures, a mousse is for you. It's hard to go wrong with your choice of pâté, but for sandwiches we especially recommend Black Peppercorn, Wild Forest Mushroom, Grand Marnier, and Pheasant Rosemary. 
It's Easy Being Green: This one's simple. For extra texture and vitamins, add a layer of greens – leafy or otherwise! Lettuce, spinach, or kale will provide full "sammie" coverage, while cucumbers and cornichons add a bit of crunch. 
Don't Forget The Cheese: All meals can be categorized two ways: those with cheese, and those without. At Alexian, we prefer the first option. Brie is a neutral yet decadent addition to any sandwich, while aged sharp cheddars pair well with certain meats. Pro tip: taste test your recipe by nibbling a bit of your cheese and meat together. As the two most flavorful ingredients, it's important to get their proportions right!
An Element of Surprise: It wouldn't be a fancy sandwich without a little something extra on top! Pomegranate seeds, tangerine wedges, or apple slices will add a zip of sweetness and ensure that no two bites in your perfect sandwich are the same!
And remember – don't gate-keep good food! If you make a perfect open-faced pâté sandwich, remember to share it with us on social media at @alexian_pate.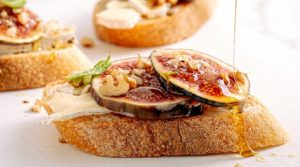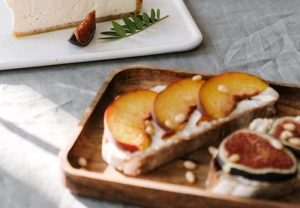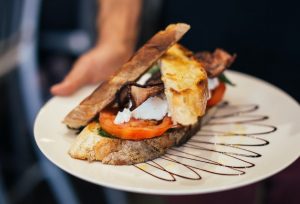 Irish Cooking With Pâté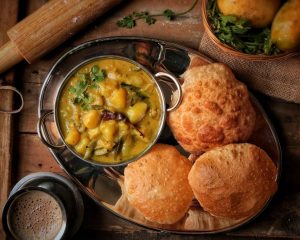 The first food many people associate with Ireland is potatoes, but did you know that the crop only became prevalent in the 18th century, after England took control of Ireland's agriculture? These days, Ireland is seeing a revival of traditional cuisine, which is as rich and colorful as the country's own verdant landscape. 

All that said, if you are looking for recipes featuring pâté and potatoes, not to worry! We've got you covered with a previous Pâté Rendezvous article. Today, we're celebrating traditional Irish recipes with creative ideas on how to make them even more delicious – with pâté, of course!

Shepherd's Pie

This traditional main course is essentially a lamb and vegetable skillet dish topped with cheesy mashed potatoes. It's already hard to beat, but our suggestion is to mix Truffle Mousse into your potatoes, bringing all of those incredible flavors alive. 

Bacon & Cabbage

You can make this yummy and affordable dish in just one pan: simply cook up some torn bacon slices, then fry cabbage in the bacon fat. For a little extra oomph, crumble some Sage and Pork Mousse with Vermouth into the pan before serving. 

Boxty

Put simply, boxties are potato pancakes. Crispy on the outside, tender on the inside, and buttery throughout, this dish would go perfectly with a thin slice of Black Peppercorn Mousse.

White Pudding

A traditional Irish breakfast dish featuring barley, leeks, egg, and handmade pork sausages. If you're up to the task, add Wild Forest Mushroom Pâté to your sausage mixture for an extra burst of flavor.

Soda Bread

If you're interested in bread-making, Irish soda bread is a great way to get started. This dense and delicious bread includes ingredients you already have in your pantry, plus plenty of buttermilk. Enjoy as a breakfast toast or snack, topped with your favorite pâté!

Duck, Duck, Mousse! Pairings for Our Pâté of the Month

There's a lot to celebrate about our Pâté of the Month. Winner of the prestigious Good Food Award in San Francisco, our creamy Duck Liver and Pork Mousse with Cognac blends flavors both strong and subtle for a delightfully decadent experience. With duck, pork, mushrooms,  fine Cognac, and a perfect mix of spices, this savory-sweet mousse is the perfect winter pick-me-up. It's also our most popular mousse (followed closely by Truffle Mousse), and has accordingly been featured in many Alexian recipes. At this point, you're probably impatient to try it. To make things easy for you, here's a directory of our favorite pairings:

Appetizer Pairings
Pear and Mousse Blinis – Though this mousse is primarily rich and savory, it has a refreshing mid-note of sweetness from the Cognac. We find that pairings with fruit really make this quality shine.
Pâté Flight Sampler –  Flights are all about showcasing a variety of unique flavors, so no sample platter is complete without this iconic mousse. 
Mousse-Spread Bagels – A classic for a reason. Enjoy it for breakfast, or substitute bagels for bagel chips at your next dinner party!
Entree Pairings
Pâté Stuffed Tomatoes and Peppers – Colorful, filling, and delicious, these can be served as a side dish or main course, depending on pepper size!
Tournedos Rossini – This buttery steak dish is a French delicacy, made even more luxurious with a dollop of mousse.
French Bistro Burger – While this recipe suggests truffle mousse, duck liver and Cognac bring next-level flavor. Just make sure to pair with extra-sharp cheddar to counterbalance the sweetness from the Cognac!
Drink Pairings
Chardonnay – A crisp, fruity, and slightly buttery chardonnay provides the perfect palette cleanser between bites. 
Port Wine – We'll say it: delicious duck liver mousse with sweet, rich port wine is a snack fit for royalty. 
Cognac Cocktail – Yep, we saved the best for last! As the name suggests, the Cognac in this mousse really comes to life with a sweet and slightly bitter Cognac cocktail.
While these ideas are enough to get you started on your Duck Liver and Pork Mousse with Cognac journey, we'd love to see what YOU make with it! Next time you incorporate this delicious pâté into a recipe, tag us on social media!