Unexpected Cracker Appetizer Ideas

Get creative with your cracker toppings! Add a different, yet sophisticated touch to your appetizers with Alexian Specialty Crackers and a little bit of imagination.

You can assemble these cracker bites quickly, with ingredients you may already have on hand.

Prosciutto, arugula and a drizzle of honey make the perfect sweet and savory cracker pairing.

Smashed avocado with crispy bacon is a match made in heaven. Smash the avocado and spread on a cracker. Top with bits of crispy bacon.

Top a cracker with a little horseradish spread, crumbled blue cheese, and thinly sliced Beef Eye Round or roast beef.

Spread onto your cracker a thick layer of hummus and add thin slices of cucumber, and then sprinkle with sesame seeds and paprika.

For a taste of autumn, top a cracker with thinly sliced turkey, creamy Brie cheese, and crispy slices of apple.

Lastly, add flair to your classic cheese-on-crackers appetizer by adding fresh slices of pears or apples, or top your cheese with a sweet marmalade. Sharp cheddar cheese with apricot or orange marmalade, or spicy plum chutney are our favorite suggestions.

Mousse vs Coarse Cut Pâté: what's the difference?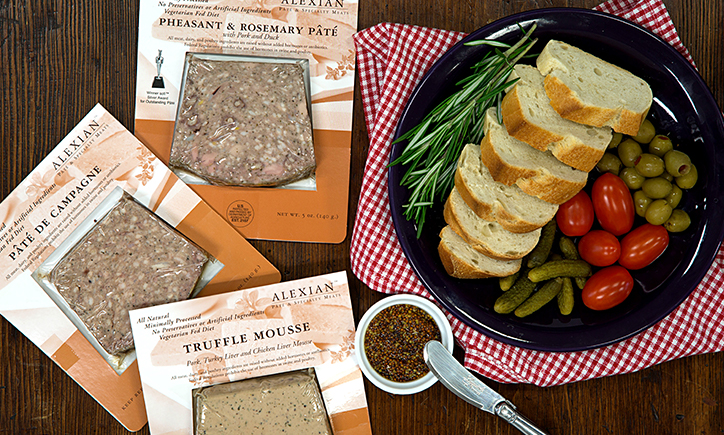 The word "Pâté" is a French word meaning "paste or spread" and is generally used to describe a cracker or bread accompaniment that is a baked mixture of ground pork, game or poultry meats and liver to which herbs, spices, and a wine, brandy or liquor are added. It has been made for centuries throughout central and northern Europe and is a staple of those cuisines today.

The pâté evolved as an economical and flavorful way to use all parts of the farm animal. It was the French who are credited with introducing more complex flavors and the classic country style pâtés such as the Pâté de Campagne, made of pork, onion, garlic, parsley and thyme. Pâté is produced in a loaf form and can be pre-sliced and vacuum packaged, sliced to order, or packaged in a small terrine. The "country style" or "coarse cut" genre is typically served as a slice or it is sliced and cubed and served with toothpicks.

The word "Mousse" is also a French word that refers to a sweet or savory spread that is finely ground, creamy, yet spreadable and of a whipped-like consistency. Unlike the coarse cut, it is always spread on bread or a cracker, or it is an ingredient that is spooned into another recipe. Both coarse cut and mousse pâtés can be found made of pork, chicken, duck, goose, and other ingredients. Alexian's award winning Duck Liver Mousse with Cognac is our most popular mousse, followed by its runner up, the Truffle Mousse which is made with pork fat, turkey and chicken liver, truffles and generous helping of sherry.

While still in the charcuterie family but not quite classified as pâté, the French word "Rillette" typically describes pork or duck meat that is slow cooked in its own fat with a subtle blend of spices, so as to create a pulled, fall-apart, shredded texture.

It is spread on bread or crackers and is also used to make or enhance the flavor of other foods such as in a filling for pasta or a topping on a baked potato, for example.

It should also be kept in mind, that the liver in a pâté or mousse is not foie gras unless it is specifically described as foie gras. The term foie gras refers to the liver of a goose or duck that has been purposely fattened to achieve a desired level of richness and texture. Alexian does not use any foie gras.

Alternatively, Alexian's vegetable and vegan pâtés are vegetable-based alternatives. They can be country style, or spreadable depending upon how they are made. They are a lighter alternative and more colorful than their meat-based counterparts, which makes them a great addition to your charcuterie board. We recommend Alexian Vegetable Pâté, Eggplant with Goat Cheese, and Mushroom Artichoke, which can be sliced to serve and enjoyed with a fork!

(Iced)Tea Time! A delectable spread with pâté!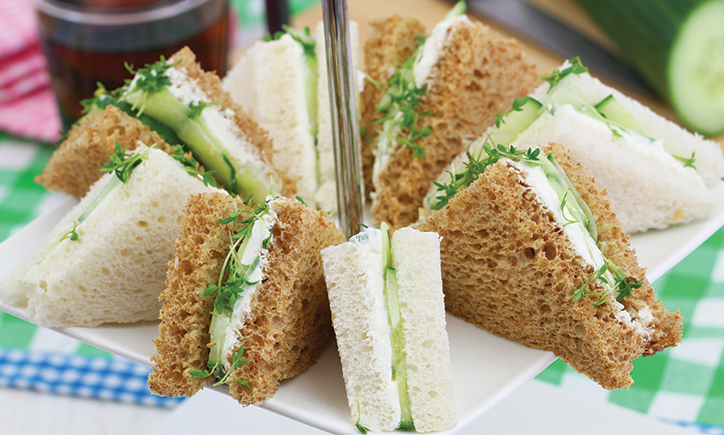 A tea party is a wonderful way to celebrate a birthday, bridal or baby shower or any gathering to catch up with friends. Be on top of your game and keep it stress-free by following these easy serving ideas.

In addition to the traditional scones, muffins, and cakes you might find at a tea party, you should also consider serving a few savory options. Making a few different sandwiches is a great way to do this and requires minimal effort. Purchase different types of bread, remove the crusts, add your filling of choice and then cut them into small rectangles or triangles.

For an avocado and pâté sandwich, mash the avocado with a squeeze of juice from an orange. Spoon over a slice of rye bread and top with thin slices of Alexian Grand Marnier pâté.

For egg and watercress sandwiches, boil one egg for each expected guest. Peel the eggs and mash them with 1½ tbsp mayonnaise and your choice of seasoning. Toast your choice of bread. Lay one slice of bread on a cutting board. Butter it, then spread the egg mixture and top with watercress. Spread Alexian Truffle Mousse on the other bread slice and top off the sandwich. Cut the crusts off if you like, then gently cut the sandwich carefully so as not to squash the egg. Skewer each sandwich with a sandwich pick.

For goat cheese sandwiches, spread goat cheese on your choice of bread. Top with slices of Alexian Vegetable Pâté and slices of cucumber for a bit of crunch and freshness. Serve sandwiches with potato chips.

And of course, you can't forget the tea! Set out an assortment of loose leaves and tea bags, in addition to other beverages such as coffee or mimosas, if it's a special occasion. Iced tea makes a more refreshing drink in warmer weather, so for this option, make different batches of flavored iced teas for guests to enjoy. We recommend one black tea and one choice of herbal tea. Accompany tea (hot or cold) selections with cream, sugar and lemon slices to accommodate your guests. Lastly, enjoy the time with loved ones!

Crostini Toppers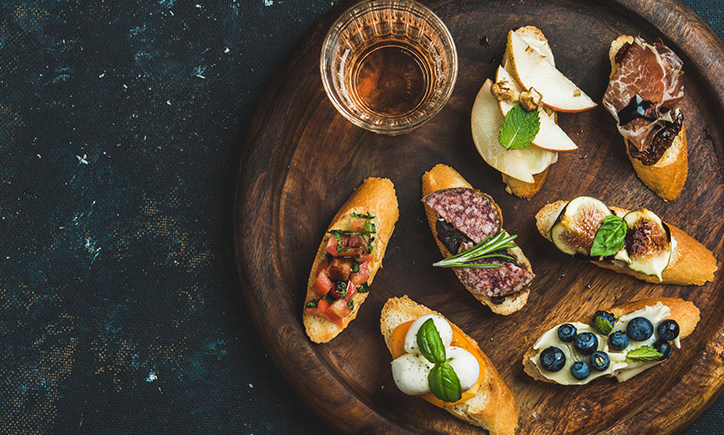 Crostini are one of the easiest and most versatile appetizers to make. It consists of small slices of grilled or toasted bread, typically topped with vegetables, meats, or cheeses. It is the perfect dish for hot days when you don't want to be in the kitchen all day.

First, preheat your oven to 350°. Cut a baguette into ¼ inch thick slices and line them on a baking sheet. Brush both sides with extra virgin olive oil and season with fresh cracked salt and pepper. Bake, flipping the breads halfway through, for 15 to 20 minutes, or until golden. Let them cool and top with your favorite topping. Below are a few unique topping ideas.

Cilantro tomato bruschetta:
Dice tomatoes and cilantro together and mix with salt and pepper. Then, dice up your choice of any of our coarse cut pâtés (we recommend our Herb de Provence or our Wild Forest Mushroom). Mix the pâté with the tomato mixture and top the bread to serve.

Brie and Fig Crostini:
Slice brie and warm in pan for a few seconds until just before it melts. Top crostini with brie slices. Then a layer of Duck Rillette, which has been brought to room temperature. Top with freshly sliced figs or fig jam.

Pâté and Nectarine Tartine:
Pit and slice a nectarine, and warm in a small pan on high for 45-60 seconds on each side or until tender. Let the slices cool a bit. Spread crostini with Chicken Liver Mousse or top with thin slices of Grand Marnier Pâté. Place nectarines on top and serve.

Delicious Spreads with Alexian Crackers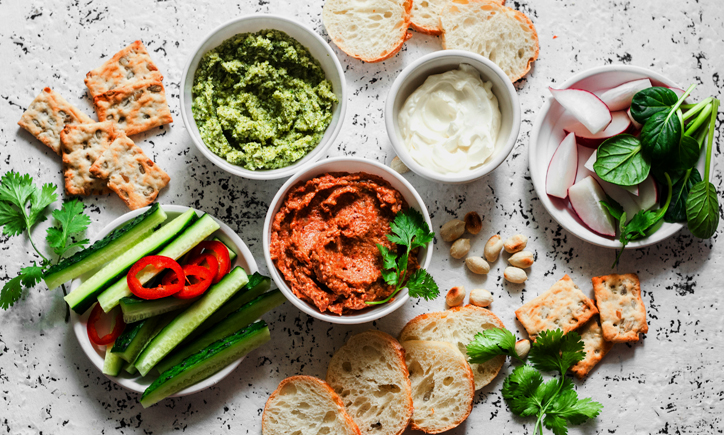 Whether you are throwing a party or just snacking the night away, crackers and spreads is a classic combo that never gets old. Top with a mousse style pâté and you've got yourself a rich, decadent treat for any occasion. Here are some of our favorites.

Our take on Braunschweiger Spread is creamy and rich. Mix together 3 ounces of softened cream cheese, 2 tablespoons chopped onion, and some chopped fresh parsley. Cover with saran wrap and refrigerate until chilled. Take one package of the pâté of your choice: our Chicken and Veal and our pâté de campagne are great options and let it get to room temperature. When ready, blend it in with the mixture. Serve with Alexian Crackers.

Make your own hummus combo with this simple recipe. You will need your choice of pâté: Our vegetable pâté and eggplant with goat cheese pâté work well with the chickpeas. Take 2 cups canned garbanzo beans or chickpeas, rinsed and drained and put it in a food processor with the pâté. Add in 1 tablespoon lemon juice and 2 teaspoons minced garlic and process until smooth. Transfer to a small bowl and serve with Alexian Crackers or veggies.

For a decadent treat, take one wheel of either brie or camembert and cut the rind off one side of the wheel. This is the side that will face up. Bake in the oven till melted. Once done, top with Duck Rillette. Serve with Alexian Crackers or a sliced baguette.

The key to a good spread is the depth of flavor. Pâté is the perfect candidate for a spread because it is so easy, flavorful, and decadent.

Make-ahead Dishes for your Spring Excursion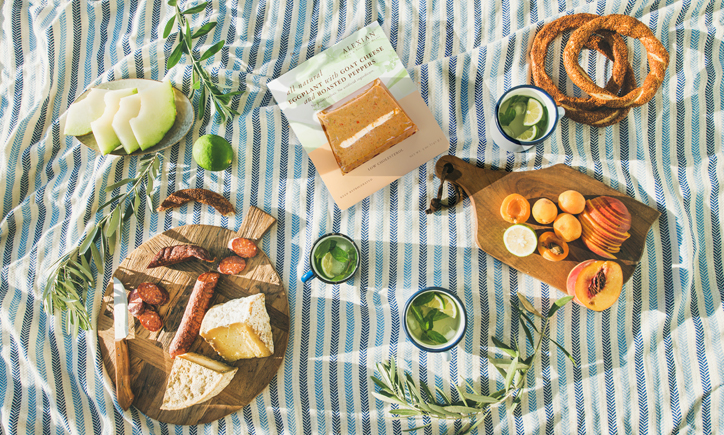 The sun's out longer now and it's time to plan your weekend getaways. Instead of reaching for unhealthy packaged meals or spending a fortune eating out for every meal, here are some simple and delicious meals you can prep ahead of time. Pâté is a great choice for packing meals ahead of time because you have a window of an hour or two where that pâté can be safely left out. In fact, it tastes better when allowed to warm to room temperature before serving.

Sandwiches are an obvious choice but you can spruce it up by adding some not so obvious ingredients like pâté! Our pâtés add an unexpected twist to your classic turkey sub. Add cheese and some veggies and you've got a meal that everyone will love.

Pâté goes great with potatoes. Try a potato casserole with pâté on top for a delicious portable dish. Or try a spreadable mousse on top of a baked potato or with scalloped potatoes. The possibilities are endless!

Vegans don't fret! We have options for you as well. For vegetarians and vegans, our vegan pâté is a great choice to mix in a salad to give it more depth and flavor. Pair it with your choice of veggies and sunflower seeds for some crunch. If you prefer to keep the pâté separate, then use it as a dip for veggies such as carrots, celery, and broccoli.

Make your own charcuterie picnic basket with cheese, charcuterie, and the pâté of your choice. Add grainy mustard, cornichons, and a fresh baguette or crackers and you're on your way to a lovely afternoon picnic in the park. The best part about this tasty option is that it requires no cooking and can be packed easily.

When it comes to packing ahead, do not be afraid to get a bit creative. Adding pâté to dishes is an easy way to add a twist to some tried and true favorites. Just because you are traveling doesn't mean you can't eat deliciously. Our products are meant to be shared and enjoyed with loved ones.

3-Ingredient Delicious Recipes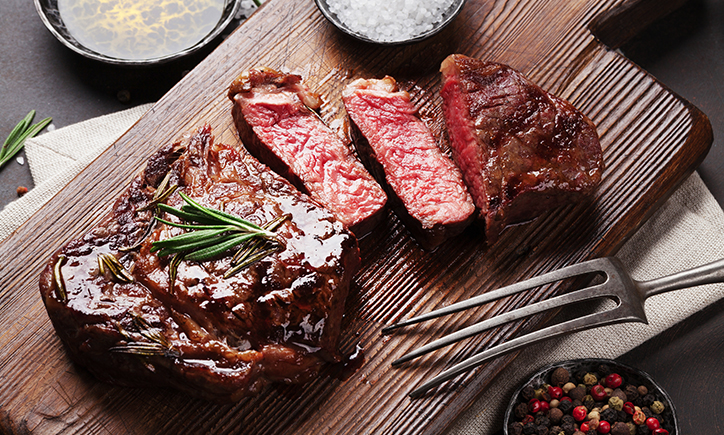 When most people think about pairing pâté with anything else, crackers come to mind. While pâté on crackers is an obvious, tasty choice, there are many other dishes that one can create. The best thing about pâté is how rich and flavorful it is. This means that you can make quick recipes without too many ingredients! So leave the crackers behind and check out these simple recipes that will make your mouth water.

Pasta is a dish that everyone loves so why not make it even more delicious by adding pâté? Choose whichever type of pasta and sauce you like, and choose your pâté accordingly. Use pâté as a replacement for or an addition to your traditional meat toppings such as sausage, chicken, or meatballs. Our Forest Mushroom pâté's earthy flavor pairs nicely with a pasta topped with a garlic butter sauce or a cream sauce. Duck Rillette can also be mixed into a pasta dish featuring a lemon garlic sauce or even a red sauce. Rillette is rich, so add as much or as little as you would like.

Pâté also pairs nicely with eggs, especially omelets. It can transform and uplevel your basic egg breakfast! Once the omelet is cooked to your liking, add pâté to the center and flip one half over the other. Try with any mousse for a creamier, softer texture. Add a country style pâté for a heartier bite. If you prefer your omelet with vegetables, add our Mushroom and Artichoke pâté or our Mixed Vegetable for added color and a lighter option.

Smooth, creamy mousses are great to spread. Try our Black Peppercorn Mousse or our Truffle Mousse on a baguette with figs and chutney. The combination of savory and sweet pairs well together. Don't have chutney? You can substitute any sweet spread such as marmalade or preserves. And of course, pâté simply spread on crackers, is a tried and true classic!

And finally, for some decadence, pâté works beautifully with steak. Season the steak of your choosing with salt and pepper and sear it to your desired cooking level. When finished, add a dollop of room temperature mousse on top. A lean cut such as filet mignon works best in keeping the dish from becoming too heavy or rich. The pepper in our Black Peppercorn Mousse pairs nicely with red meat.

Fresh table and dish decorations for spring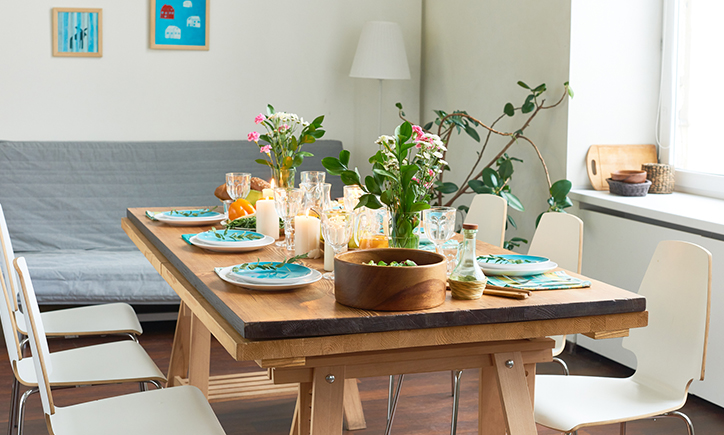 Spring is a time for renewal, so why not freshen up your table setting? We're not saying you have to go out and buy all new dinnerware, flatware and glassware. A few simple decorating tricks can transform your table from blah to beautiful.

Think texture. Wicker can give your table a carefree vibe. Inexpensive wicker paper plate holders can be used to cradle your china dinner plates, creating a whole new look. Or a woven plate charger, using natural elements, can recharge your table décor.

Think color. Pastels are always associated with spring. Add a pastel palette to your table with candles in hues of lavender, robin's-egg blue, mint green, blush pink or pale yellow.

Think flowers. Nothing signals the onset of spring better than flowers. The lily, symbolic of Easter, often comes to mind. Other flowers that bloom in the spring include the daffodil, tulip, azalea, pansy, iris, lilac, peony, azalea, bluebell, freesia, and primrose. And think outside the vase; a small cluster of flowers makes a gorgeous napkin ring.

Think vintage. An antique tin, a flowerpot, mason jar, bucket, measuring cup, egg cups, colander, pitcher, crate, apothecary bottle, berry basket or teapot makes a unique centerpiece, perfect for displaying your springtime flowers.

Think floral. The next best thing to fresh flowers is a floral tablecloth and/or napkins. Floral patterns have many colors; choose a different accent color each time you use a floral tablecloth, and you'll discover a completely new look.

Think feminine. Lacy doilies, gingham, feathery accents, ribbons, velvet, jeweled glassware, birds, hearts.

Think white. An all-white table setting is the epitome of freshness.

Think sweets. For a pastel-inspired finishing touch, serve French macarons in a pastel rainbow of colors. Or pistachio ice cream, orange sherbet, lemon sorbet, strawberry gelato. Or pastel mints.

Best Sandwich Recipes From Around the World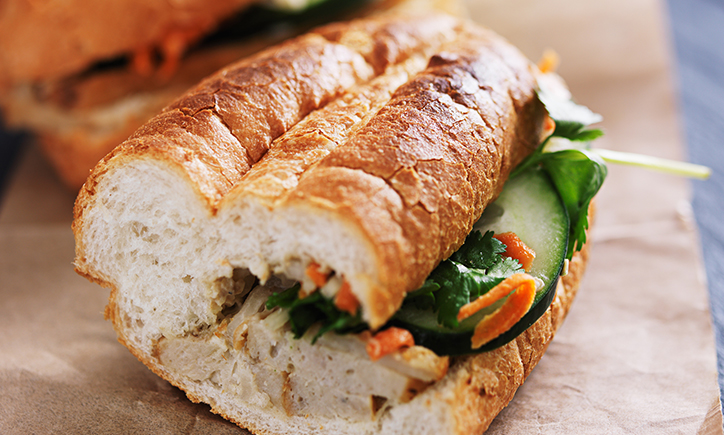 When you're hungry, there's nothing quite as satisfying as sinking your teeth into a delicious sandwich. We're not talking good-old-American PB&J. We're talking favorites from around the globe that will redefine your idea of "sandwich" forever.

Let's start with an American classic: grilled cheese. Give it a Spanish spin by adding prosciutto and dates.

Or become an Aussie for a day with a Vegemite sandwich. Be forewarned that many say it's an acquired taste.

Do as the Danish do with a smørrebrød (buttered bread) sandwich. Toppings include pickled or smoked fish, liver pate or mousse, sliced cold cuts and boiled eggs.

You might not associate Italy with dainty little tea sandwiches, but that's just what tramezzini are. These triangular finger sandwiches are made with crustless soft white bread and homemade mayonnaise. The fillings are up to you!

In England and India, chutney is a common ingredient in sandwiches. What's chutney, you ask? It's a spicy condiment made of fruits or vegetables with vinegar, spices, and sugar.

In the Middle East, pita is the bread of choice, filled with everything from falafel (fried chickpea balls) to eggplant to hummus or schnitzel (fried chicken breasts).

Breakfast sandwiches are all the rage here in the U.S. where everyone's on the go, but we don't have a corner on the market. In Singapore, toast bars are popular. Kaya toast sweet is a sweet sandwich similar to French toast. Here, the bread is covered in butter and kaya jam (made from egg and coconut milk) and fried, and is often eaten with a boiled egg for breakfast. The Spanish bocadillo – a baguette filled with meat, cheese or a sliced omelet – also is designed to be eaten on the run.

Need some additional inspiration? Check out these pâté sandwiches that you won't be able to get enough of! Like our twist on the traditional Vietnamese banh mi, which pairs chicken liver pate with shredded pork.

Using Pâté to Transform Leftovers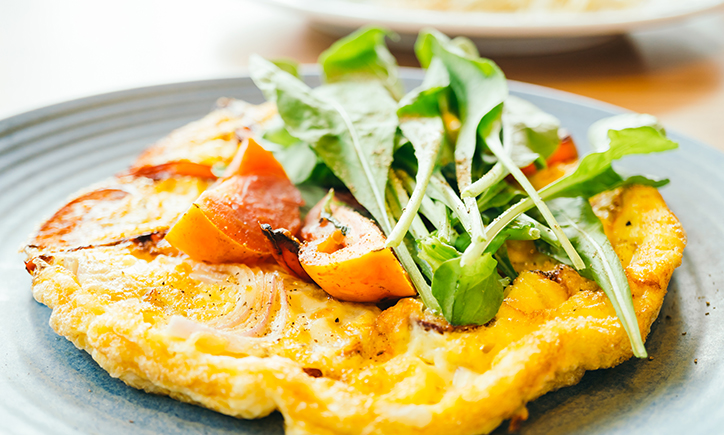 If you're the one who does most of the cooking in your household, you probably like serving leftovers. It's one less meal to shop for, one less meal to prep, and one less meal to clean up. But, let's face it, leftovers can get boring.
What if you could add an ingredient that would transform yesterday's leftovers into today's tasty new dish? You can – with pâté.
Did you get carried away with the pasta? Pasta tends to absorb sauce, so if you find you've got more pasta left over than sauce, make a tasty sauce the next day using our Duck Rillette, butter, onion, garlic and cooking sherry. Truth is, pâté can spice up any leftover side dish, such as rice, quinoa or farro.
Soup is also a great entrée for using up leftovers. Chop up leftover chicken or turkey, throw in some veggies, and toss in a couple tablespoons of our Chicken Liver Mousse for added flavor and texture.
Got leftover potatoes? Mash them up with Alexian truffle mousse for a mouth-watering side dish. Don't let stale bread go to waste; make Mushroom Leek Stuffing, using our Forest Mushroom pâté. Put leftover produce to good use with a tossed salad topped with chunks of our Tomato Basil vegan pâté.
Don't forget that leftovers also can be used for breakfast. Whip up an interesting omelet or frittata using whatever meats or veggies you find in the fridge, plus your favorite pâté.