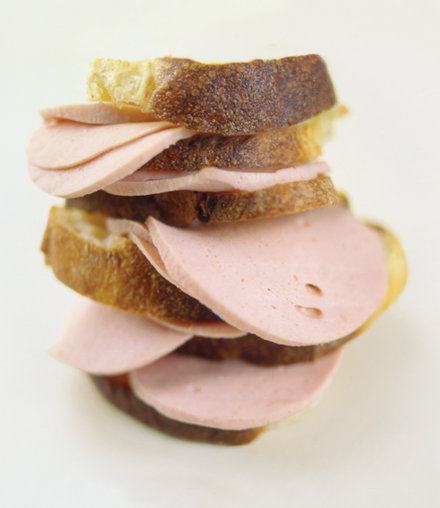 Charcuterie
German Deli Bologna
Traditional northern European recipe of pork,beef, coriander, white pepper and salt.Smoked in natural casing, cut in half and vacuum packed. Approximately 4 inches in diameter.
Shelf life: 60 days
Ingredients
Pork, Water, Non-Fat Dry Milk, Salt, Natural Spices, Hydrolyzed Plant Protein, Sodium Phosphate, Sodium Nitrite, Sodium Erythorbate
Contains Milk and Soy.
Sizes
All products are vacuum packaged for optimal shelf life, and are sold random weight unless otherwise noted.
Details
All Natural. Made without added sodium nitrite. Free of added growth stimulants and antibiotics.