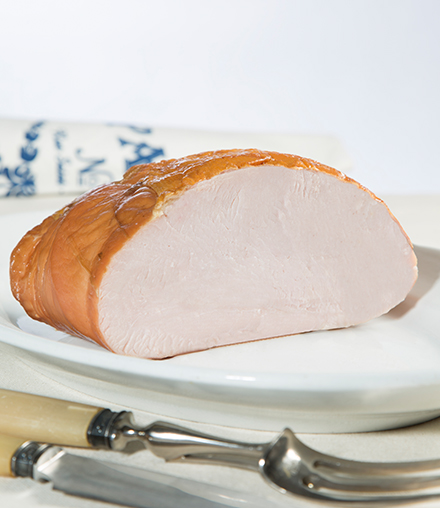 Charcuterie
Black Forest Turkey
Boneless half breast smoked with skinon for optimal moisture.
Shelf life: 90 days
Ingredients
Cured with Water, Salt, Corn Syrup Solids, Hydrolyzed Soy Protein, Sodium Phosphate, Sodium Nitrite, Sodium Erythorbate
Contains Soy.
Sizes
All products are vacuum packaged for optimal shelf life, and are sold random weight unless otherwise noted.
Details
All Natural. Made without added sodium nitrite. Free of added growth stimulants and antibiotics.