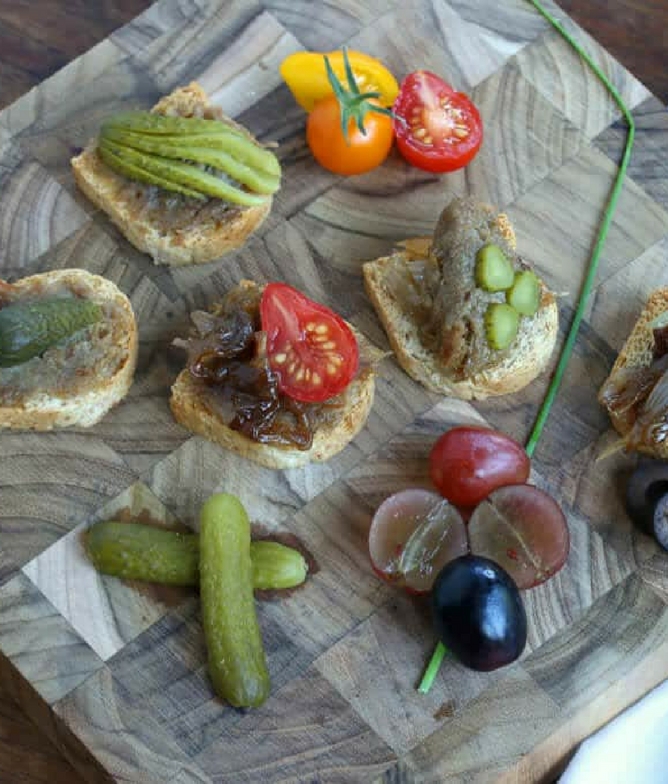 Lite bites & entertaining
The Daring Gourmet's maple caramelized onions + rillette
This delicious recipes comes from The Daring Gourmet. For the full details on this recipe and more click here 
What you'll need:
• Yellow onions
• Butter
• Extra virgin olive oil
• Balsamic vinegar
• Sugar
• Maple syrup
To make the caramelized onions, take as many onions as you want depending on how many caramelized onions you need. Peel them and slice them thinly.
Melt some butter in a frying pan and add some olive oil so the butter doesn't burn. Add the onions.
When the onions are translucent add some balsamic vinegar so it will color the onions and adds this nice acidity touch.
Add some sugar (about a tablespoon of sugar per onion). Stir together and then add some maple syrup (a tablespoon per onion or a little more if you like it a little sweeter) and keep stirring. Let it caramelize until the onions are glazed and have a rich and thickened consistency.