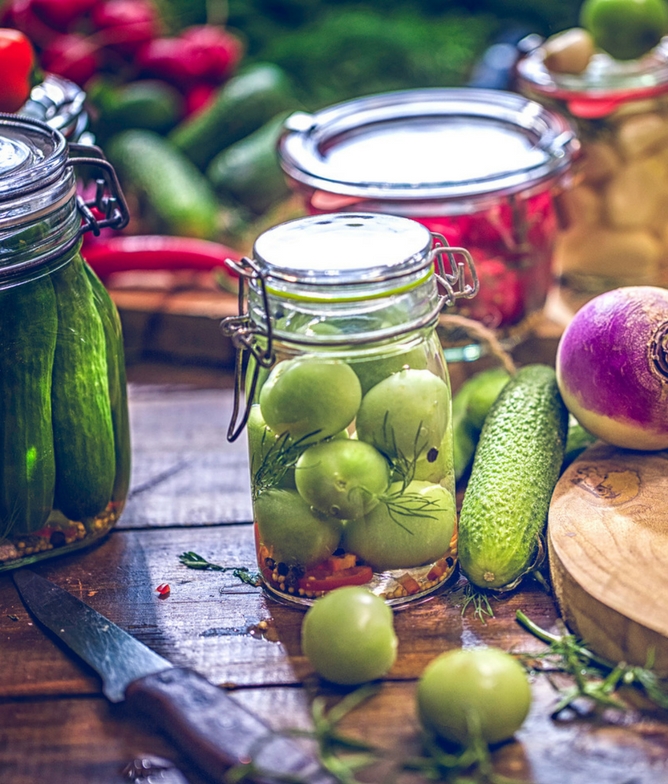 Lite bites & entertaining
Pickles + pate
Pickled Peppers
Whether you like them sweet or spicy – pickled peppers add a delightful crunch to many dishes. Try a mildly spicy pickled pepper (such as a banana pepper) on a baguette with our savory Duck Rillette and some fresh greens for a quick and satisfying lunch.
Cornichons
We'd be remiss if we didn't mention this traditional pickle as one of our favorite pairings. Cornichons are an essential for any pâté platter – and pair best with traditional country style pates such as our Campagne.
Pickled Eggs
Pickled eggs are delicious when paired with hearty flavors, such as our Chicken Liver Mousse. For a simple appetizer, spread a hearty helping of our pâté on baguette slices with a sprinkle of chopped pickled egg. For added crunch, look for a bright green such as arugula.
Pickled Tomatoes
Is it grilling season yet? You're missing out on a mouthful of goodness if you've never tried our French Bistro Burger recipe with pickled tomatoes. We usually use our Black Peppercorn Mousse with this recipe, which pairs perfectly with the bright flavors of pickled tomatoes.