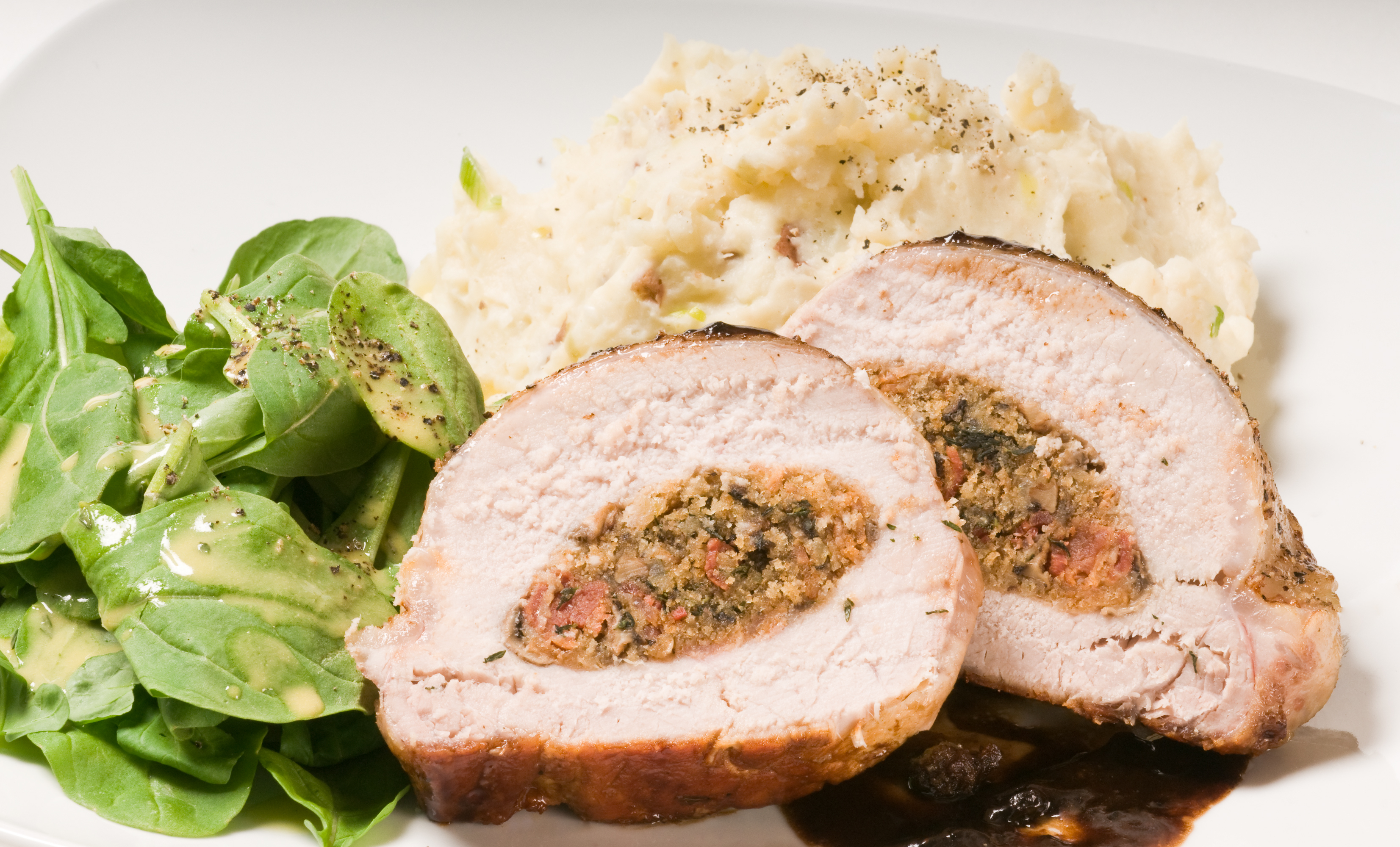 Lunch
Pheasant Rosemary Stuffed pork chops
What you need
• Alexian Pheasant Rosemary pâté
• 4 Fresh pork chops for stuffing (ideally between 1-1/4 to 1-1/2 inches thick)
• Salt and pepper, to taste
Instructions
• Preheat oven to 375 degrees F.
• Place the pork chops on a flat work surface; cut a slit horizontally to the bone so chop can be opened like a book.
• Stuff each chop with 2-3 tablespoons of Pheasant Rosemary pâté. Close and secure with toothpicks.
• Heat 1 tablespoon oil in a large skillet over medium – high heat.
• Cook each pork chop for about 2 minutes per side, or until brown.
• Carefully arrange the pork chops in a single layer in a baking dish. Top with salt and pepper.
• Bake for about 15 minutes, and transfer to a plate. Cover with foil. Allow the pork chops to stand for 5 to 10 minutes before serving.