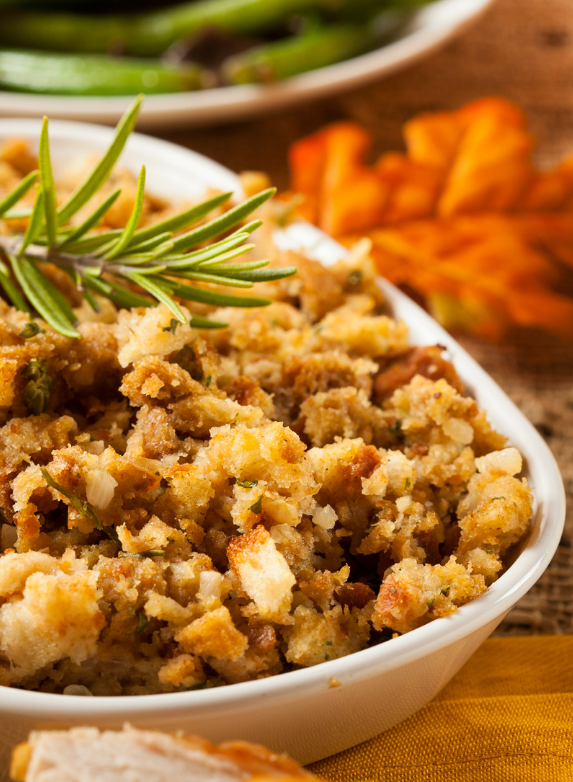 Lite bites & entertaining
Mushroom Leek Stuffing
What you need
2 small onions, diced
2 stalks celery diced
1lb shitake mushrooms
4 leaks
2/3 cup butter
1/2 teaspoon ground sage
black pepper
salt to taste
12 cups bread cubes
3-4 cups chicken broth
2 tablespoons fresh parsley
1 tablespoon fresh herbs (thyme, rosemary, sage)
Forest Mushroom pâté
Preheat oven to 350F.
Melt butter in a large skillet over medium heat. Add onion, celery, leeks, mushrooms and ground sage (and rosemary if using). Cook over medium-low until tender (do not brown), about 10-12 minutes.
Place bread cubes in a large bowl. Add vegetable mixture, parsley, fresh herbs and the Forest Mushroom pâté.
Pour broth over the top until cubes are moist (but not soggy) and gently toss.
You may not need all of the broth. Season with salt and pepper to taste.
Place mixture in a serving dish, dot with additional butter and cover.
Bake 35 minutes, uncover and bake an additional 10 minutes.
Here is another variation of this stuffing recipe:  
Create a meal to remember by adding our Pheasant Rosemary Pâté – rich with pheasant, pork, and duck meats, rosemary, and pecans – to your stuffing recipe!
Simply cut this coarse-cut pâté into small cubes and mix into your stuffing base, along with sauteed garlic, shallot, parsley, and thyme.
As it cooks, the flavors of pheasant and rosemary will blend into your stuffing, giving your whole meal a heavenly taste.