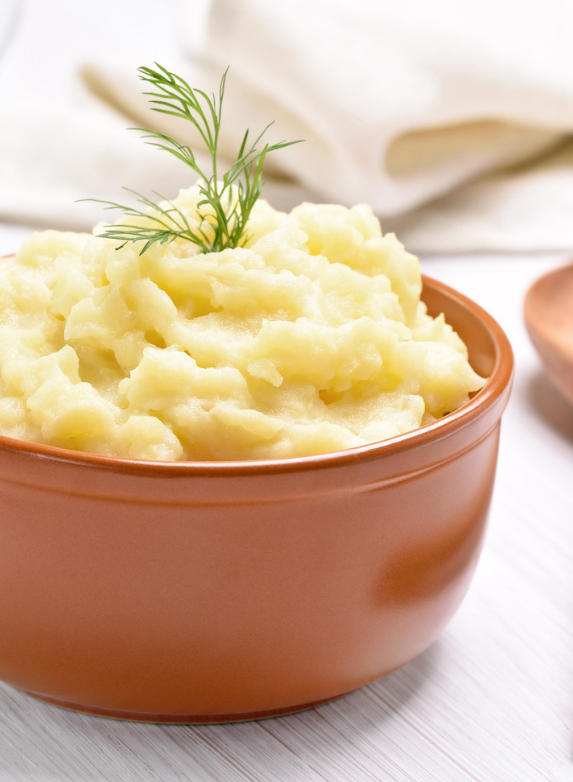 Lite bites & entertaining
Mashed Potatoes with Truffle Mousse
What you need
1 1/2 lb Yukon gold potatoes, peeled and quartered
1/2 tsp salt
4 tbsp heavy cream
2 tbsp butter
1 tbsp milk
salt and pepper to taste
3 tbsp Alexian Truffle Mousse
Place the peeled and cut potatoes into a medium saucepan. Add cold water to the pan until the potatoes are covered by at least an inch. Add a half teaspoon of salt to the water.
Turn the heat on to high, and bring the water to a boil. Reduce the heat to low to maintain a simmer, and cover. Cook for 15 to 20 minutes, or until you can easily poke through them with a fork.
While the potatoes are cooking, melt the butter and warm the cream. You can heat them together in a pan on the stove or in the microwave.
When the potatoes are done, drain the water and place the steaming hot potatoes into a large bowl. Pour the heated cream and melted butter over the potatoes.
Then use a potato masher or strong wooden spoon to beat further.
Add milk and Truffle Mousse and beat until the mashed potatoes are smooth. Don't over-beat the potatoes or the mashed potatoes will end up gluey.
Add salt and pepper to taste.