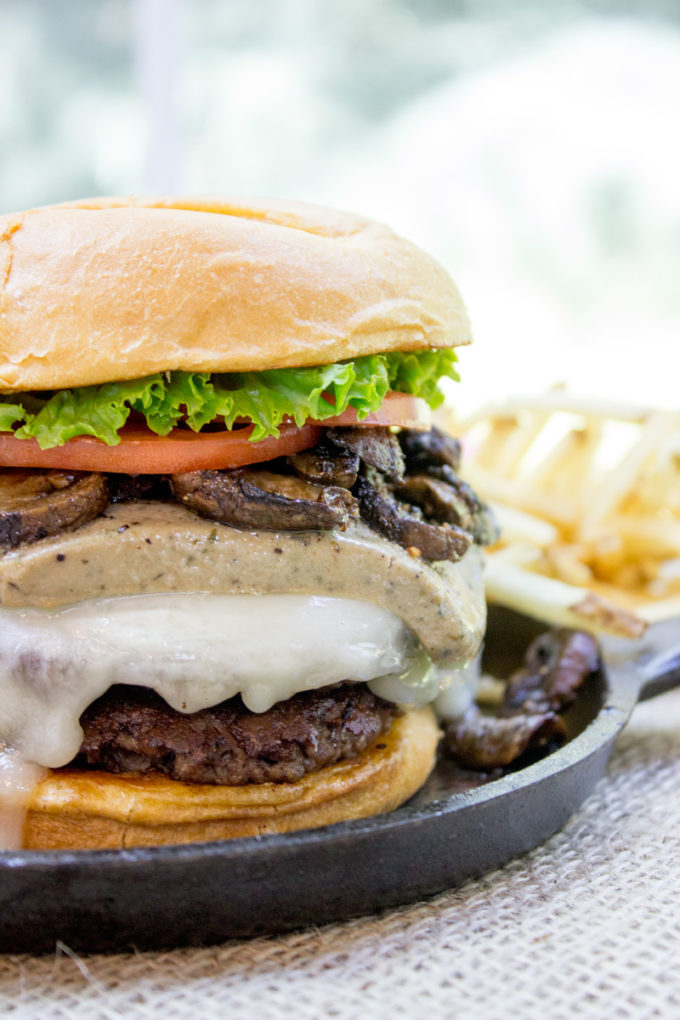 Use the grill
Dinner Then Dessert's Truffle Mousse Burger
A decadent and delicious recipe featuring Alexian Truffle Mousse from the blog Dinner then Dessert. For full details and more click here
What you need:
1 1/3 pound ground Chuck Beef (or 85/15)
4 hamburger buns
4 large leafs of lettuce
1 large tomato , sliced
1 Alexian Truffle Mousse (5 ounces)
4 thick slices Provolone Cheese
8 ounces crimini mushrooms , sliced
2 tablespoons unsalted butter
Kosher salt and freshly cracked black pepper
In a hot cast iron skillet, add the butter, some salt and black pepper (to taste, I used 1/4 teaspoon of each) and mushrooms and sauté until browned then set aside.

Personal preference, I made 8 patties out of the 1 1/3 pounds of beef, you could easily do 4 thicker patties, but you're looking for 1/3 of a pound of beef for each burger.

Slice your Alexian Truffle Mousse into 4 even slices and add each one to the top of a slice of provolone cheese.

Season your patties generously with Kosher salt and freshly cracked black pepper.

In a searing hot cast iron skillet, cook your patties to just shy (about 30 seconds) of your desired doneness, I go with medium.

Place the cheese and Alexian Truffle Mousse on top of your patties in the pan, about 30 seconds before they're done cooking.

To the bottom bun add the patties with their toppings, then some mushrooms, lettuce and tomato before adding the top bun.

Mayonnaise would be a great spread here so it doesn't compete with all the other flavors in your burger, the Alexian Truffle Mousse is very flavorful, so Provolone and mayonnaise are good complements.