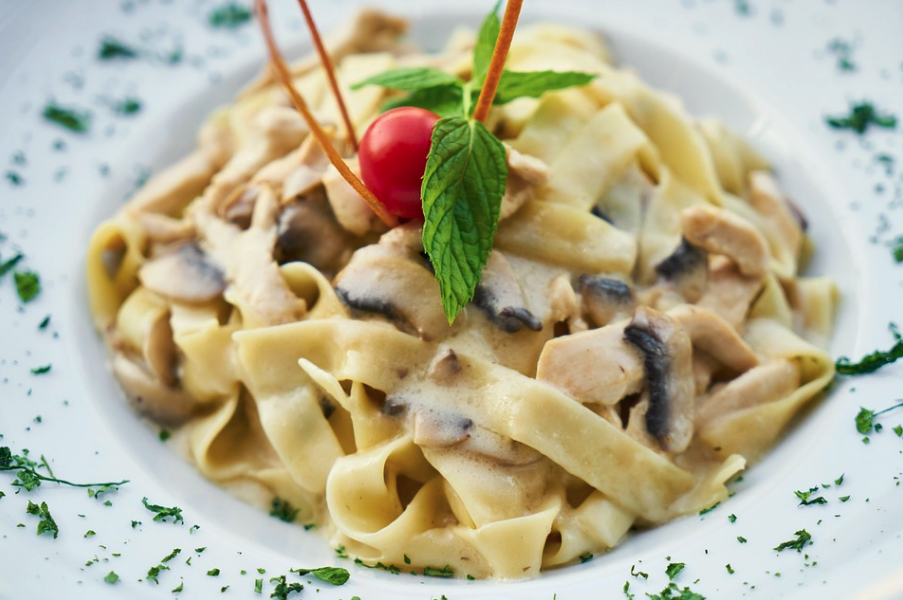 Lunch
Creamy black peppercorn pasta
What you need
• Alexian black peppercorn mousse
• 1 pound of Fusilli pasta (or your preferred variety)
• Olive oil
• 1 clove of garlic, minced
• 1 green bell pepper, julienned
• 1 yellow onion, thinly sliced
• 8 ounces of button mushrooms, thinly sliced
• 1 tablespoon of honey
Instructions
• Bring a large pot of salted water to a boil. Once boiling, add the pasta and cook until a dente.
• While the pasta cooks, heat olive oil over medium heat in a large skillet.
• Once heated, add the bell pepper, onion, and mushroom. Cook until soft and fragant, about 6 minutes. Add in the garlic and honey and cook for an additional minute, taking care so a not to burn the honey. Remove from heat.
• Drain the pasta, and transfer back into the pot.
• Stir in the Black Peppercorn Mousse until you've reached your desired creaminess. Then stir in the caramelized vegetable mixture.