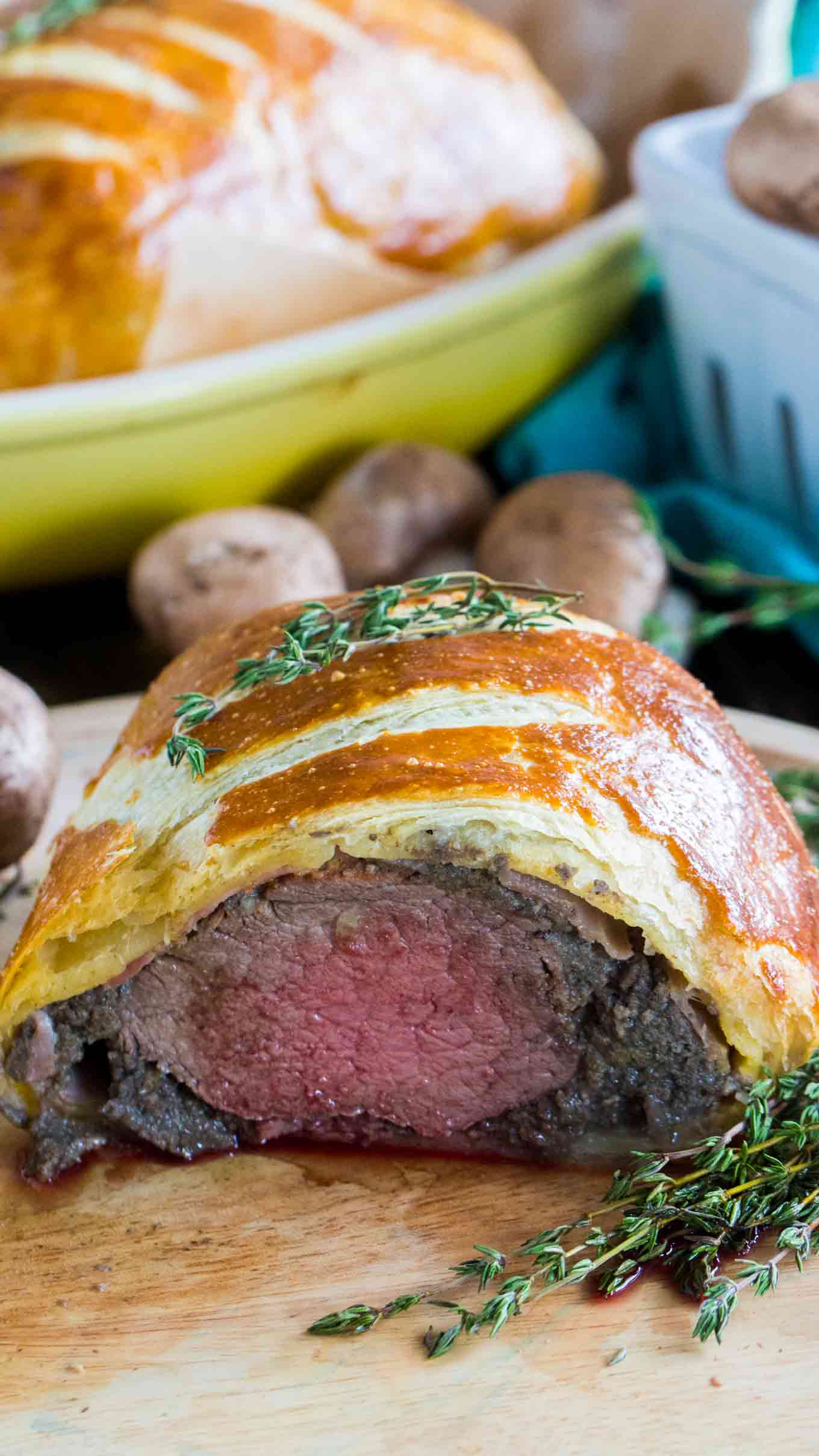 Lunch
Beef wellington
What you need
• 1 Package of Alexian Chicken Liver Mousse
• 1 Store-bought pastry
• 2 lb beef fillet
• 1 lb mushrooms
• 1 onion
• 3 oz butter
Instructions
To make, simply sear the beef on all sides and roast at 375 for about a half hour. While the beef cooks, sauté the mushroom and onions in butter until soft. Remove the beef and coat with a generous portion of Alexian Chicken Liver Mousse . Add a layer of the mushroom mixture on top and then wrap the whole thing in the puff pastry. Put it back in the oven until golden brown. Yummm !
Serve with potatoes, peas, carrots and a full bodied red wine.
For more on this recipe as well as a video instructional check out this blog post from Sweet and Savory Meals!