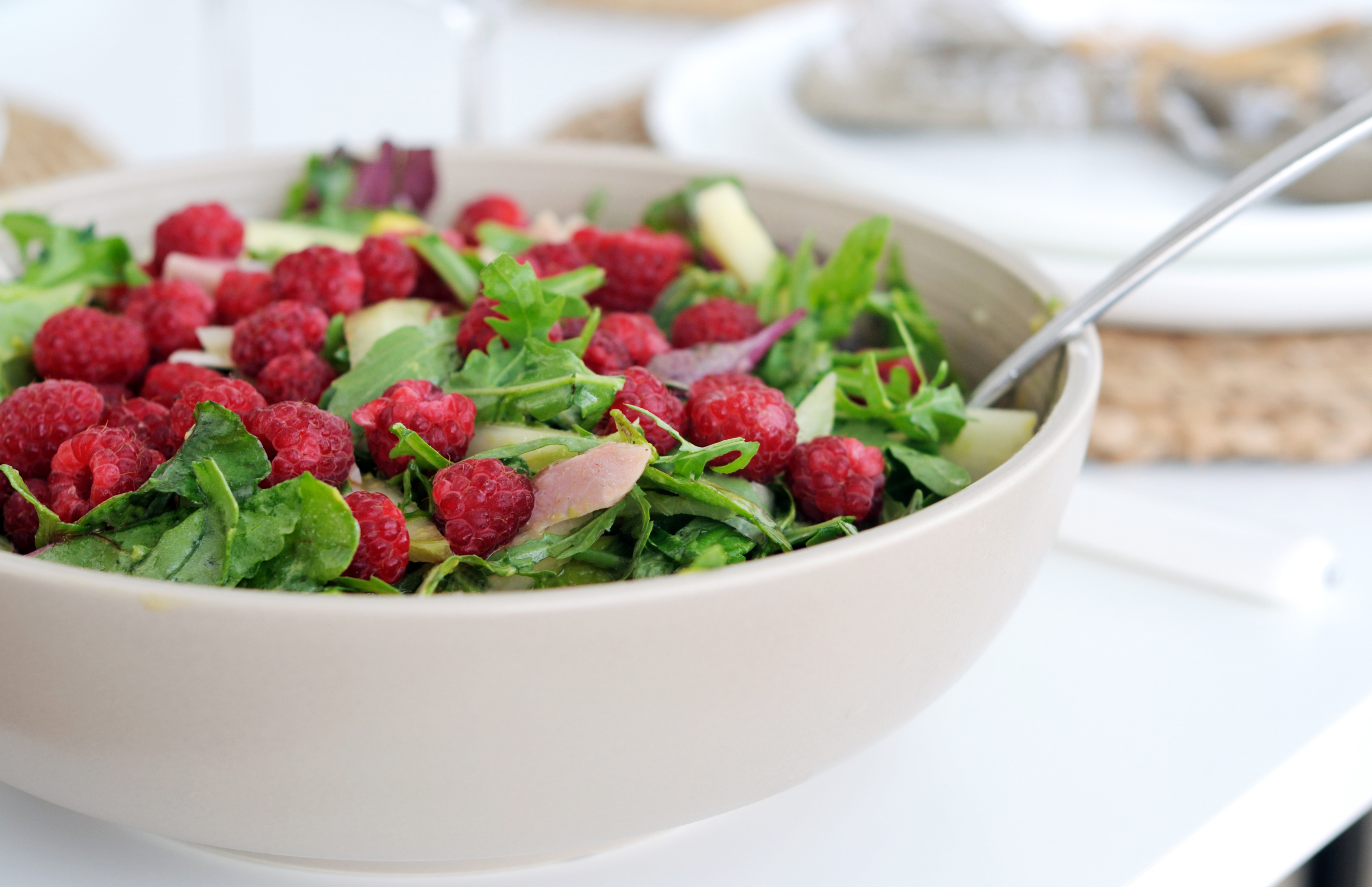 Lunch
An upscale salad
What you need
For the vinaigrette:
 3 medium shallots, minced
4 tablespoons sherry vinegar
2 tablespoons fresh lemon juice
1 teaspoon Dijon mustard
½ cup of extra virgin olive oil
Fine sea salt and freshly ground black pepper, to taste
For the salad:
Alexian Duck with Cognac Mousse Pâté
½ teaspoon fresh rosemary, chopped
½ teaspoon fresh thyme, chopped
4 cups of mixed baby greens
¾ cup shredded, alpine-style cheese like parmesan or Gruyere
Fresh raspberries or blackberries
Instructions
• First, make the vinaigrette. Wisk shallot, vinegar, lemon juice, and mustard in a small bowl.
• Toss the greens, rosemary, and thyme with the vinaigrette.
• Divide the greens between plates. Spoon about ¼ cup of our Duck Liver Pâté on top of each bed of greens.
• Divide the cheese over the greens. Top with fresh raspberries or blackberries, to taste.