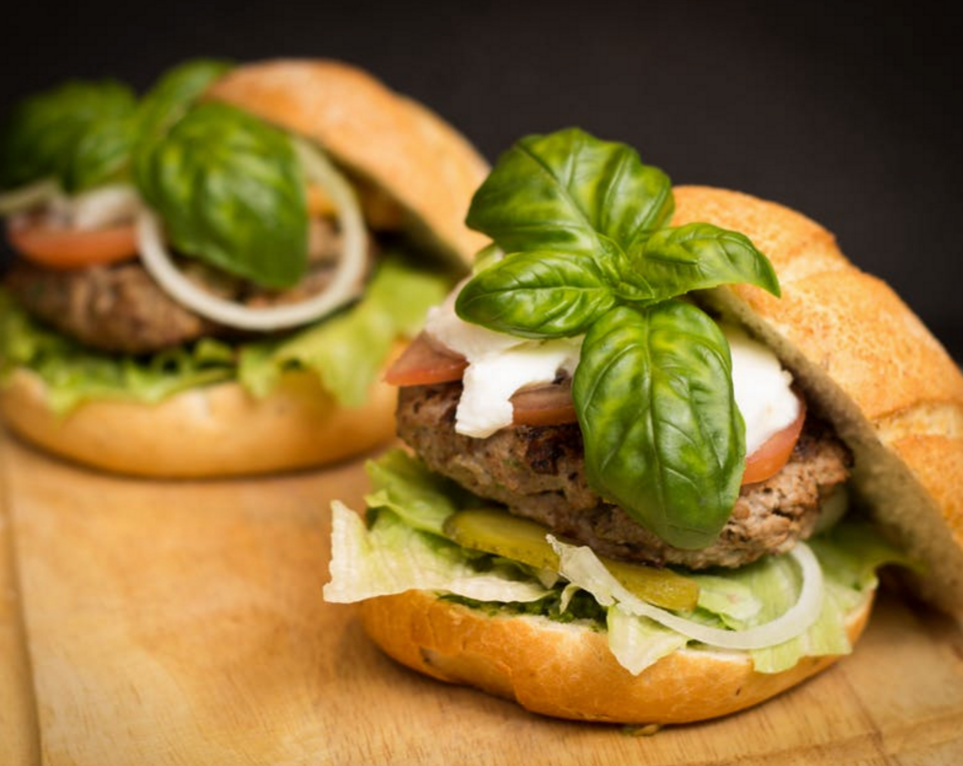 Lunch
Alexian French Bistro Burger
What you need
• Thick, grill-toasted whole-wheat buns
• Caramelized onions
• Arugula or Green leaf lettuce
• Sliced cornichons
• Ground sirloin
• Alexian Truffle Mousse or Black Peppercorn
Instructions
• Sear 1/3 pound ground beef patties on open grill.
• While beef is cooking, spread bun with room-temperature pâté.
• Remove beef from heat and place on dressed bun.
• Add a layer of caramelized onions (sautéed mushrooms are delicious, too).
• Top with sprinkling of arugula or one crisp lettuce lead and sliced cornichons.