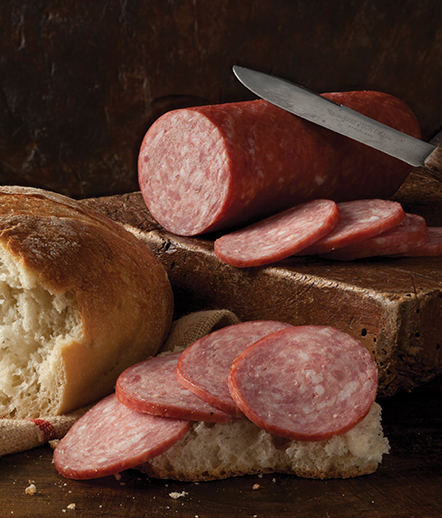 Charcuterie
Saucisson Smoked Sausage – Garlic
*Made with pork and beef. Smooth texture with a smoky, garlic flavor. Smoked in an easy-peel fibrous casing. 9 ounces.
Shelf Life: 90 days
Ingredients
Pork, Beef, Pork Fat, Water, Dextrose, Salt, Celery Juice Powder, White Pepper, Garlic
Sizes
All products are vacuum packaged for optimal shelf life, and are sold random weight unless otherwise noted.
Details
All Natural. Made without added sodium nitrite. Free of added growth stimulants and antibiotics.